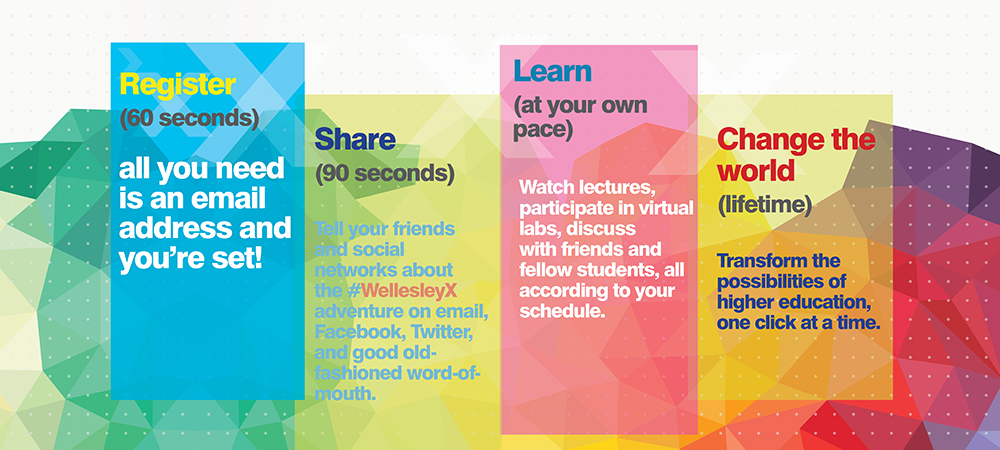 In 2012, Wellesley College became the first liberal arts college to join the edX learning collaborative, and also the first women's college to offer massive open online courses (MOOCs).
Discover WellesleyX and learn about current class offerings on the edX website. Past courses have included:
ANTH207X: Introduction to Human Evolution, taught by


Adam Van Arsdale, Whitehead Associate Professor of Critical Thought and Associate Professor of Anthropology

HIST229x: Was Alexander Great? The Life, Leadership and Legacies of History's Greatest Warrior, taught by Guy MacLean Rogers, Mildred Lane Kemper Professor of History and Classical Studies.

ENG112x: Shakespeare: On the Page and in Performance taught by Professor of English Yu Jin Ko and Senior Lecturer in Theatre Studies Diego Arciniegas;
and SOC108x: Introduction to Global Sociology taught by Assistant Professor of Sociology Smitha Radhakrishnan, assisted by Kalina Deng '14.
All courses are hosted on the edX platform and are free of charge. Register today!
See our frequently asked questions to learn more about WellesleyX.