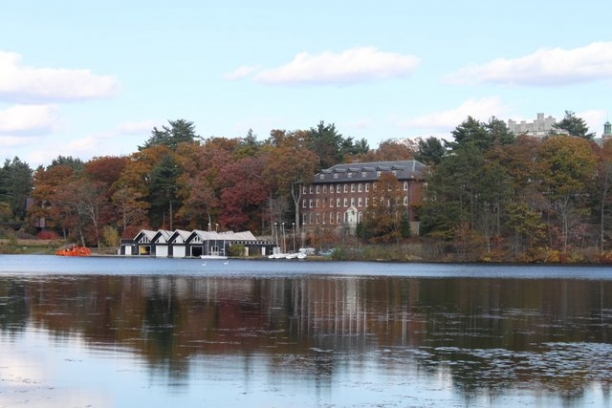 photo by Andrea Verdelli
Fall 2017 List Coming Soon!          
If you are a Wellesley Student and are interested in a group or workshop 
that *requires registration, please call the Counseling Service at 781-283-2839.
An individual 30-minute, check-in meeting with a group facilitator will be scheduled for you.
 
Grief Group
For students who are coping with the loss of a loved one.
Members will have an opportunity to share their current lives
and speak about the impact of the death of a family member.
Co-Led by Alex Prior & Dianne Kraaijvanger
*Registration required 781-283-2839
Fridays 12:30-1:30 pm
Stone Center Conference Room
Complex Minds
For students carrying a mental health diagnosis, including anxiety, 
depression, OCD, bipolar disorder, panic disorder, and others.  
This group will focus on creating a peer support network,
undoing stigmas, recognizing symptoms, managing self-care,
finding strength through group connection, and celebrating your
unique resources, creativity, intelligence and expression. 
Led by Tim Carreiro
Please RSVP:   tcarreir 
**Mondays 12:30-1:30 pm 12/27, 3/6, 3/13, 3/20, 4/10, 4/24
Stone Center Conference Room  
**No meetings 3/27, 4/3 & 4/17
Eating in the Light of the Moon
For students interested in talking about eating and body image issues.
Utilizing the book by Anita Johnston, Ph.D., members will discuss
their relationships and struggles with food and their bodies,
and how they may be able to transform these relationships into
something more healthy and empowering.
Co-Led by Hannah Peters & Lucy Mull
*Registration required 781-283-2839
Tuesdays Time tbd
 
Support Group for students challenged by a medical illness.
***Free lunch on Feb 1st
Co-facilitated by Dianne Kraaijvanger and Lisa Keefe
Please RSVP to dkraaijv or lkeefe
First meeting ***Feb 1st & Feb 8th 12-1pm
Stone Center Solarium
Are you looking to foster community?  
Are you looking for a new way to be supported on campus?  
Are you interested in meeting with other students of the diaspora?  
Come to this focus group to voice your wants and needs!
Led by Christina Douyon   Please RSVP to cdouyon
Friday Feb 3rd  12:30-1:30pm
Stone Center Solarium
 
The Stone Center Counseling Service
is bringing Therapy Dogs back to campus by popular demand.
Just Drop-in!
Feb 2 & 23  12:30-1:30; Pendleton Atrium
Mar 9 & 23  12:30-1:30; Pendleton Atrium
Apr 6 & 20  12:30-1:30; Pendleton Atrium
Contact:  jward