Page updated: 5-15-17
Instructions for Accessing Your July 2017 Merit Statement (Letter) Click here
Merit Increase and Bonus Program for Fiscal Year 2017-2018. Click here for more information.

Check out our newly implemented Staff Recognition Program! There are two awards that will be given twice a year. You can nominate individuals who excel above and beyond, through the nomination form on the page.
Walking Wednesdays at Wellesley - join us! Every Wednesday at 12:15, meet in front of Billings on Chapel Lawn. Click here for the flyer.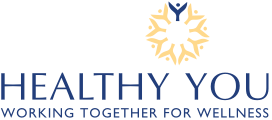 Earn $200 - Our Healthy You programs for 2016-17 includes a variety of events and online resources to help you get and stay healthy. View them here.
Information on how to receive your $200 can be found here.
Check out the 2016-2017 Whole You Series sponsored by HR. Click here for the list of events.
The September Illuminator is out - click here for the administrative staff & union version, and here for the faculty version.
Prescription Drug Program:
Prescription drug coverage will be adminstered by OptumRx starting January 1, 2017. View here for details. 
Take a look at these new Life Event Summaries:
1. Having or Adopting a Baby - Relevant resources and programs offered by the College, including AllOne Health EAP, HealthAdvocate, and Care.com, as well as college facilities such as on-campus day care.
2.
Thinking About Retirement
- Provides information on health benefits and resources, as well as financial planning and investment resources.

meQuilibrium is offering a new Financial Wellness program. Click here to learn more!
We offer meQuilibrium as a part of our Healthy You initiative to create a culture of health and to specifically address the risk factor of stress. Over the last two years, through the use of meQuilibrium, Wellesley College has reduced the anxiety of participating employees by 15 percent. Click here to read meQuilibrium's full case study of Wellesley College.