Renew Library Items
Renew Wellesley materials online: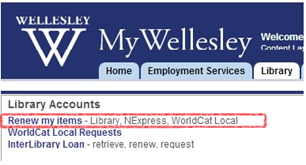 1. Click the Library tab in MyWellesley and select "Renew My Items" in the upper left.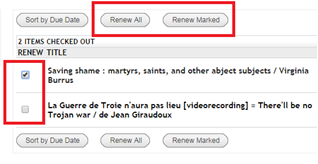 2. Check the boxes next to the items to renew, then click "renew marked" or "renew all."

3. Click "yes" to proceed with renewal.
You may also renew Wellesley materials at the Clapp Service Desk over the phone (781-283-2166).
To renew InterLibrary Loan materials, refer to our ILL guide or contact ill@wellesley.edu.