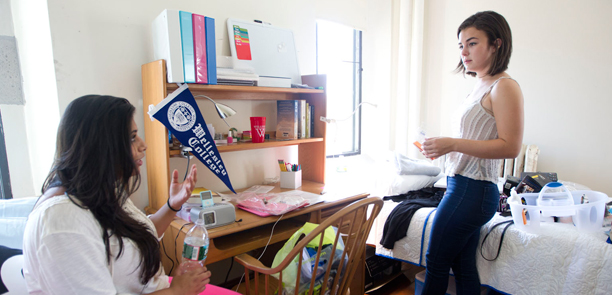 The majority of Wellesley College students live in college residence halls, making them a vital part of Wellesley's learning environment.
The residence hall system fosters a sense of community through student self-government and program planning. All residence halls have both cooking and laundry facilities. For the health and comfort of our students, employees, and guests, smoking is not permitted in the residence halls. Please note that all beds are extra long twin.
If you have any questions, please email studenthousing@wellesley.edu or call the Housing Office at 781.283.2681.
Related Services