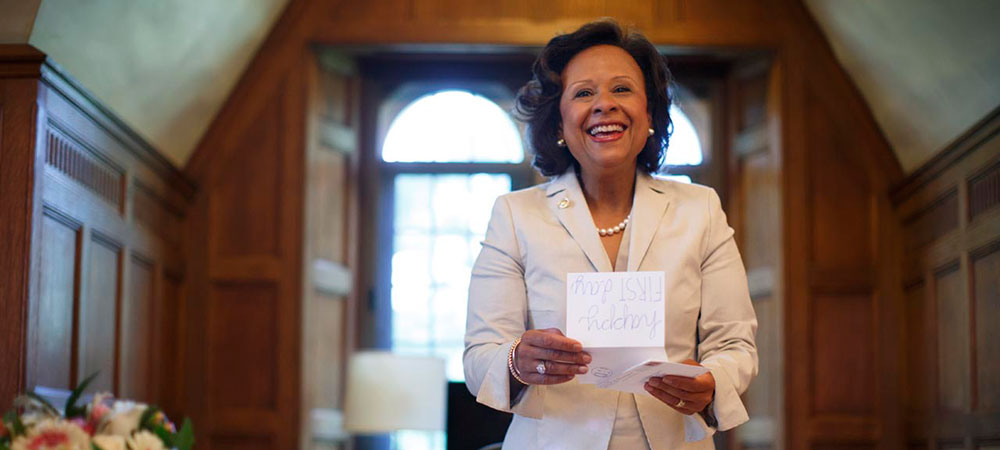 President's Office
Mailing Address
Office of the President
Wellesley College
106 Central Street
Wellesley, MA 02481
Staff
Teresa Garcia
Executive Assistant to the President
781.283.2237
Kate Vitagliano
Office Coordinator
781.283.3347
Marianne Cooley
Secretary of the Board of Trustees
781.283.3344
Kevin Reardon
President's House Manager
781.283.3200
President's VIRTUAL Office Hours for Students
Office hours are an opportunity for Wellesley students to meet with President Johnson. With instruction and many aspects of our operations now online, maintaining connections is more important than ever. Office hours will still be held, but they will be held remotely via Zoom. A link to participate will be emailed to you before your appointment. 
Please note the topic you wish to discuss in the descriptions section of the appointment. 
Upcoming Office Hours are:
Monday, November 23, between 10:00 a.m. and 11:00 a.m.
Thursday, December 3, between 4:00 p.m. and 5:00 p.m.
Monday, December 7, between 4:00 p.m. and 5:00 p.m.
Wednesday, December 16, between 11:30 a.m. and 12:30 p.m.
Please schedule an appointment.
Additional dates and times for upcoming terms will be added soon.