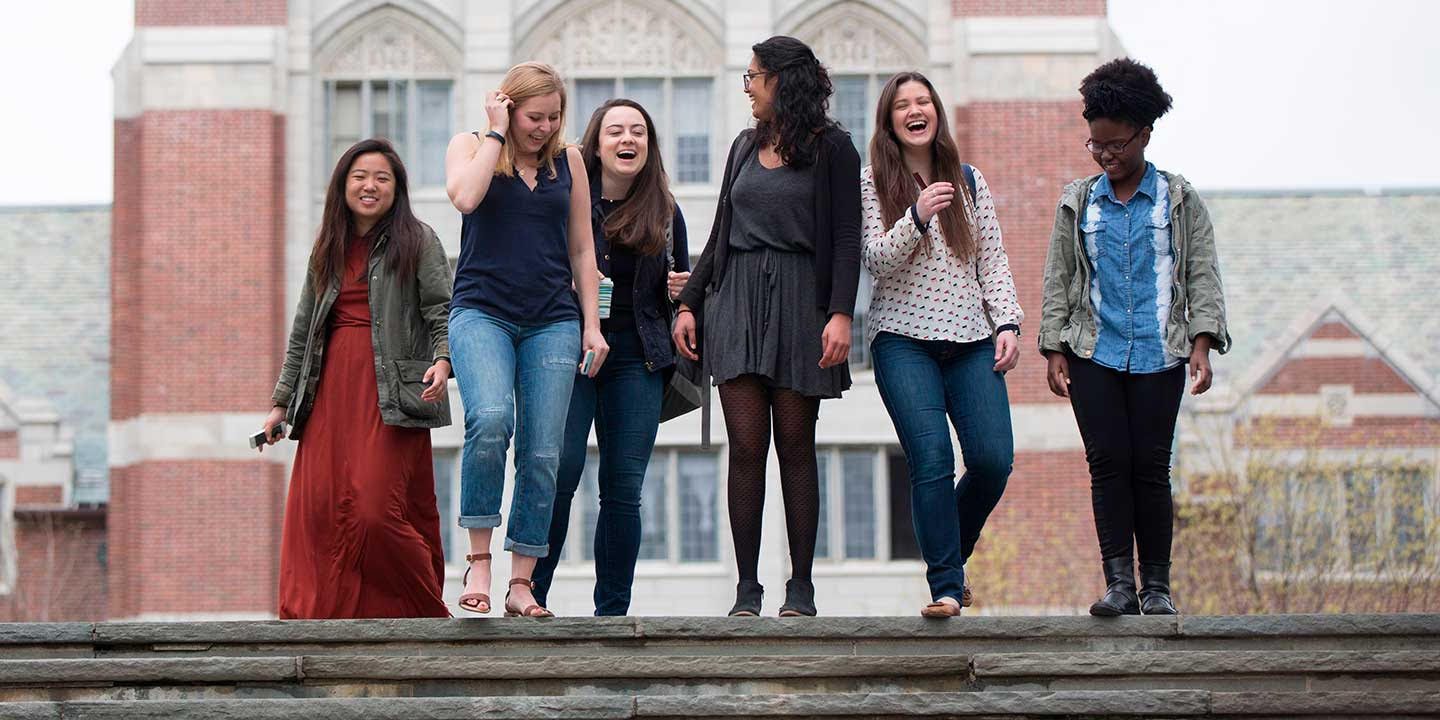 International Applicants
The application: an overview
Wellesley is proud to claim a long history of engagement with the world. Our 2,300 students come from more than 80 countries; many of our faculty were trained or currently conduct research abroad; and many of our most prominent programs, from the Albright Institute to the Wellesley Centers for Women, are explicitly global in scope. Our stunning 500-acre campus is located in the suburban town of Wellesley, 12 miles from Boston and Cambridge, one of the world's great concentrations of intellectual, entrepreneurial, and technological innovation.
For many students, Wellesley is a transformative experience. We appreciate your interest, and we're excited to learn more about you.
+
Academic preparation for admission
Your academic preparation as an applicant for admission to Wellesley should include:
training in writing
the interpretation of literature
mathematics
at least one laboratory science
other academic studies customary for university admission
fluency in all areas of the English language: reading, writing, and verbal skills.
Wellesley does not offer courses in intensive English or in English as a second language (ESL).
+
Financial aid for international students
Financial assistance is available for a limited number of international citizens. Wellesley is committed to meeting 100 percent of calculated need for all admitted international citizens who have applied for financial aid during the admission process. Its purpose is to support highly qualified candidates who could not otherwise attend Wellesley. Because of the keen competition for these funds, candidates should apply for them only if family resources cannot adequately meet College expenses. In determining the amount of aid given, the College examines the financial resources of the student and her family through information provided on financial aid forms. A well-formulated financial plan is required of all financial aid applicants. For more information on financial aid for international students, please see Financial Aid for International Applicants.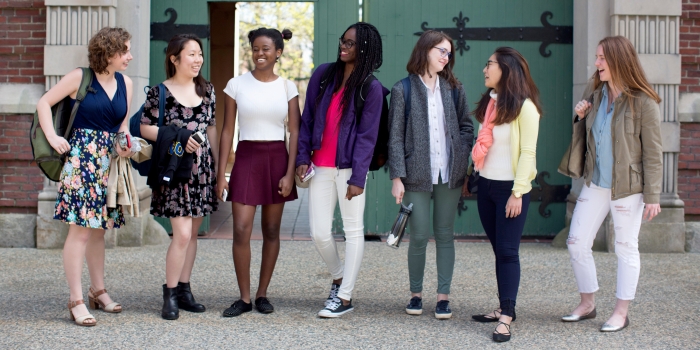 Wellesley Welcomes International Students
Want more information especially for international students? Peruse our brochure!