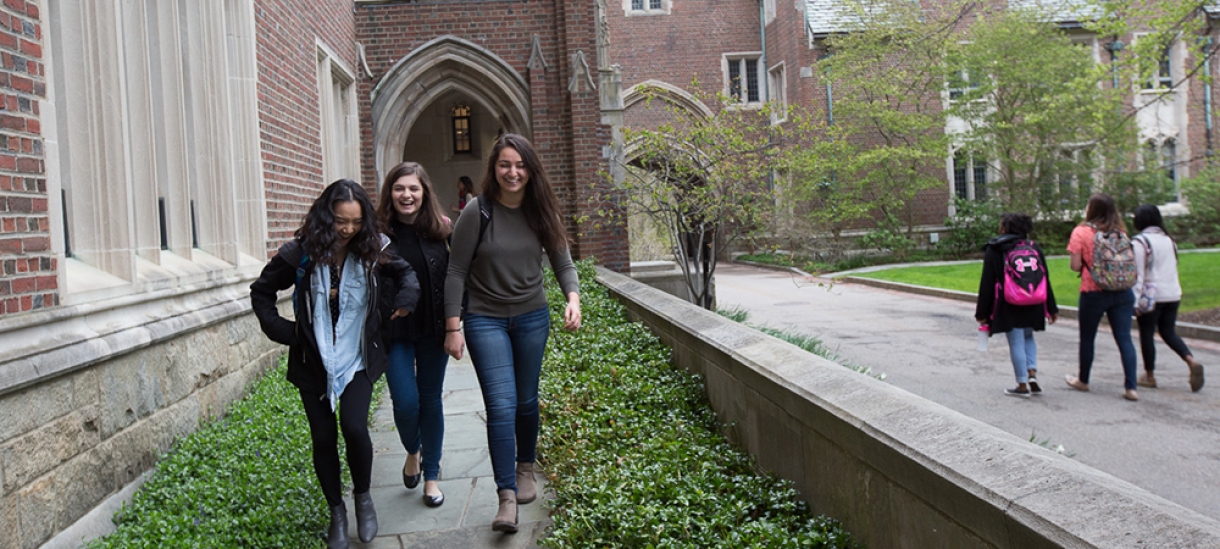 Plan your customized visit to Wellesley.
Get to know the Wellesley community first hand through our campus visit activities. These visit opportunities will provide you with excellent insights to discover if Wellesley might be a good fit for you. Your options will vary depending upon the time of year and your year in school. FYI, if you're driving to campus, please use the GPS address of 727 Washington Street, Wellesley, MA 02482 to reach the entrance closest to Admission. If your family plans to spend the night, see list of local hotels.
To plan your campus visit, follow these three easy steps:
Review descriptions of campus visit activities below. 

Take a look at our static month-by-month calendar to get an overview of what we're offering. Use this to pick the date(s) you'd like to visit and the activities you hope to schedule.

Use our registration system to view available times and to reserve spaces for you and any guests. Make sure you receive a confirmation email, and review the parking instructions and arrival tips so you arrive on time. Please note that registration (advance preferred, on-site allowed if space is available) and check-in is required per the College's Emergency Preparedness Plan.