Meet Our Staff
Meet the Accessibility and Disability Resources Staff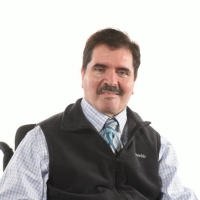 jwice@wellesley.edu
Clapp Library 316
Jim Wice
Director of Accessibility and Disability Resources
Jim Wice is director of Accessibility and Disability Resources at Wellesley College. He holds a bachelor's degree in mechanical engineering and a master's degree in rehabilitation counseling. His more than 20 years accessibility and disability resources experience in higher education includes work at public and private colleges as well as residential and non-residential institutions.
Some of the organizations he actively participates in include the Massachusetts Rehabilitation Commission's Greater Boston Employers Advisory Board, Boston Self Help Center, and Boston Center for Independent Living.
*  *  *
Accessibility and Disability Resources has a team of student employees that advocate for accessibility on-campus and research helpful resources for students, faculty, and staff. If you would like to meet with any of the Student Access Advocates (SAAs), you can send them an email at studentaccessadvocates@wellesley.edu.