Current Faculty Exhibits: Bunny Harvey Class Visit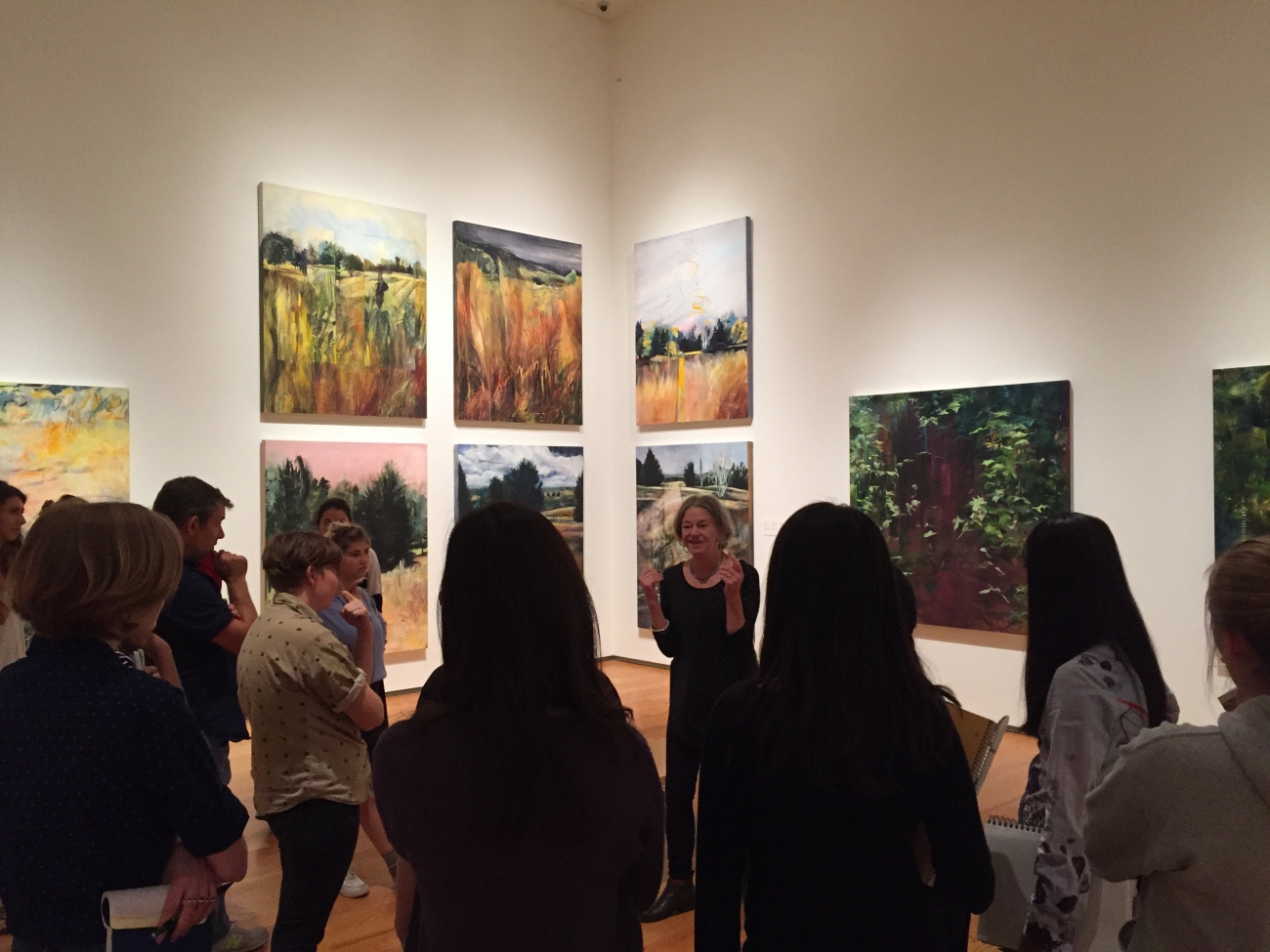 Recently-retired Professor Bunny Harvey visited with Intro Painting and Art's Dialogue with Nature students in late September to discuss her work, currently on view at the Davis Museum. The exhibit, Bunny Harvey: Four Decades, is on view through December 13, 2015 and features works from her forty years at Wellesley.
Thank you for visiting with us, Bunny!