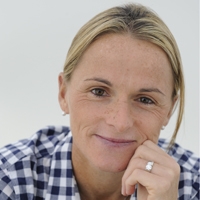 komeara@wellesley.edu
(781) 283-2126
Physical Ed. Recreation & Athletics
B.A., Montclair State University; Ed.M., Bloomsburg University
Keri O'Meara
PERA Associate Professor of the Practice
Wellesley Softball stays true to the fundamentals of the game. We strive to develop leaders on and off the field.
Athletics has made me who I am today. Playing sports was a significant part of my development, which led to my professional career of teaching sports skills and life skills on the field and in the classroom to numerous student-athletes. A three-sport athlete in college, I always knew teaching and coaching was going to be my passion. Prior to coming to Wellesley College I spent five years teaching physical education and health and coaching soccer, basketball, and softball at the high school level. Then, I moved on to the college ranks, where I spent two years as the assistant softball and soccer coach at Division II powerhouse Bloomsburg University and two years as the assistant softball coach at Division I Dartmouth College.
I became Wellesley's first head softball coach in 2003 and built the team from a first-year program into a national contender. We have posted an overall record of 212-119-3 and have won 20 or more games in all but one season. We recently had our 200th win on April 3rd, 2013 in a 4-1 victory over Rhode Island College. In 2008 we won a record 30 games and also clinched the NEWMAC regular season championship with a 13-3 conference mark. We also qualified for our second straight NCAA Tournament and finished the season ranked 22nd in the nation. In 2010, I completed the NFCC (National Fastpitch Coaches College) program and became a Four-Star Master Coach. I was the ninth Division III coach to complete the program.
I serve as an Associate Professor of the Practice in the physical education department and teach spinning and boot camp classes. Teaching in the physical education curriculum has been more rewarding than I ever imagined. We have a unique opportunity to educate Wellesley women on the values of fitness. I believe they should be strong in body, which will result in a strong mind. I commit every day to my number-one goal: bring as much energy as possible to my physical education classes, softball practice, and games.
In my free time I enjoy my beautiful twin girls, Riley and Dylan. They bring incredible joy to my life and certainly keep things in perspective for me! I also enjoy working out, my 13 year-old chocolate labrador, Acadia and Sunday Football has always been a favorite. I love working with my student-athletes. My mission is to teach the students I work with life skills using physical fitness and athletics as the vehicle, so they can develop into "difference makers."