Special Events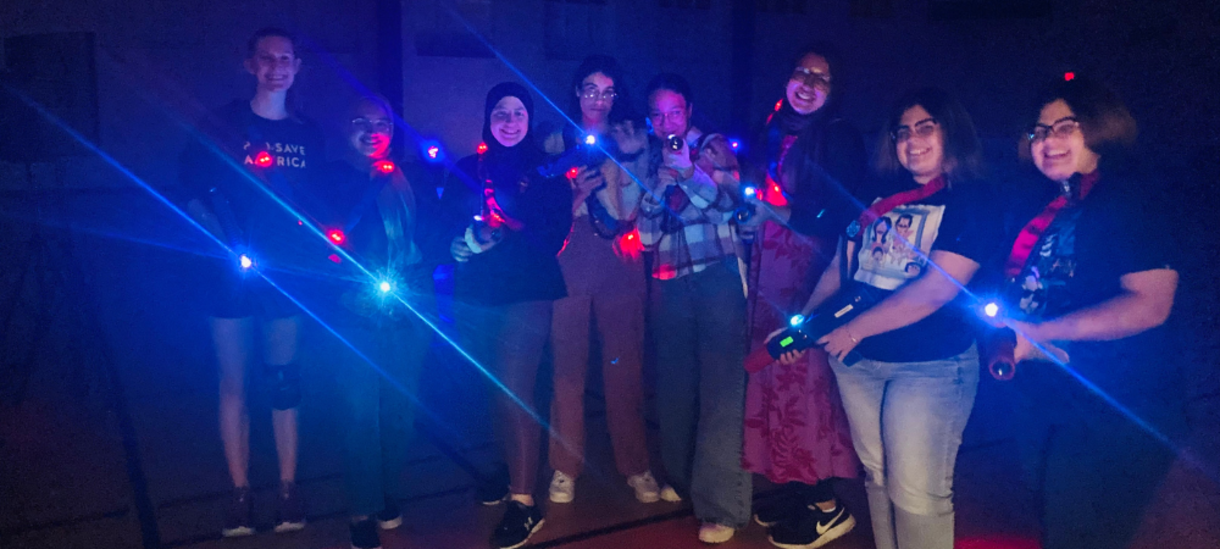 Thanks for getting to know Rec at our first event of the semester!
We loved seeing your brain and your brawn, Wellesley!
For the very first time, Wellesley Rec is holding Badminton Bonaza: a campus-wide single-elimination badminton tournament to determine who will be the most bodacious badminton buckaroo at Wellesley College! Regular tournament play will take place October 26th - November 16th at Open Recreation hours in the Multipurpose Gym. The competition is open to students, faculty, and staff. Check out the webpage to learn more!
Back by popular demand, Recreation is thrilled to host another game of Glow Laser Tag in the KSC Multipurpose Gym! 
Laser Tag will take place from 
5:00 - 9:00pm on Friday, November 4th
. Check out the webpage to learn more and reserve your spot!
Have you seen our new Echelon spin bikes and Echelon Reflect workout mirror in the Fitness Center? Are you a little intimidated by the new tech? If so, then this November 3rd training session is for you! Check out the webpage to learn more and sign up!
As a part of our November feature of the new Echelon equipment in the Fitness Center, we're doing a weekly raffle from November 1st - November 18th! 
If you use an Echelon spin bike within this time frame, you can get a raffle slip to enter to win a Wellesley Recreation tote bag at the end of the week. If you use the Echelon Reflect mirror, you can get TWO raffle slips to win the tote bag. Check out the webpage to learn more!
Open Climbing Frequent Flyer Awards
Need some more incentive to keep up your climbing schedule? We'll be giving prizes to the top ten most frequent attendees at Open Climbing from November 1st - December 14th, the last day of Open Climbing! The top ten climbers will receive a Wellesley Rec headband and the top three will receive a brand-new Wellesley Rec wristband!
Wellesley Rec is celebrating First Gen Week with a day of events open to first generation students only! On Wednesday, November 9th, sign up for a spin class, yoga class, or belay lesson. Try one or try all three! Check out the link to learn more!
This event has been CANCELLED. 
PERA put together The Whole BLUE for the entire Wellesley community. You can participate in the program at any time, from anywhere. The Whole BLUE includes wellness topics, fitness activities, and injury prevention exercises. All you need is your mind, body, some space and a little motivation! Every day includes multiple exercises but you can complete them at your own pace. Complete as many as you wish and feel free to scale anything to your level of fitness or practice. You can also complete the program over a two-week period, alternating wellness and fitness days.