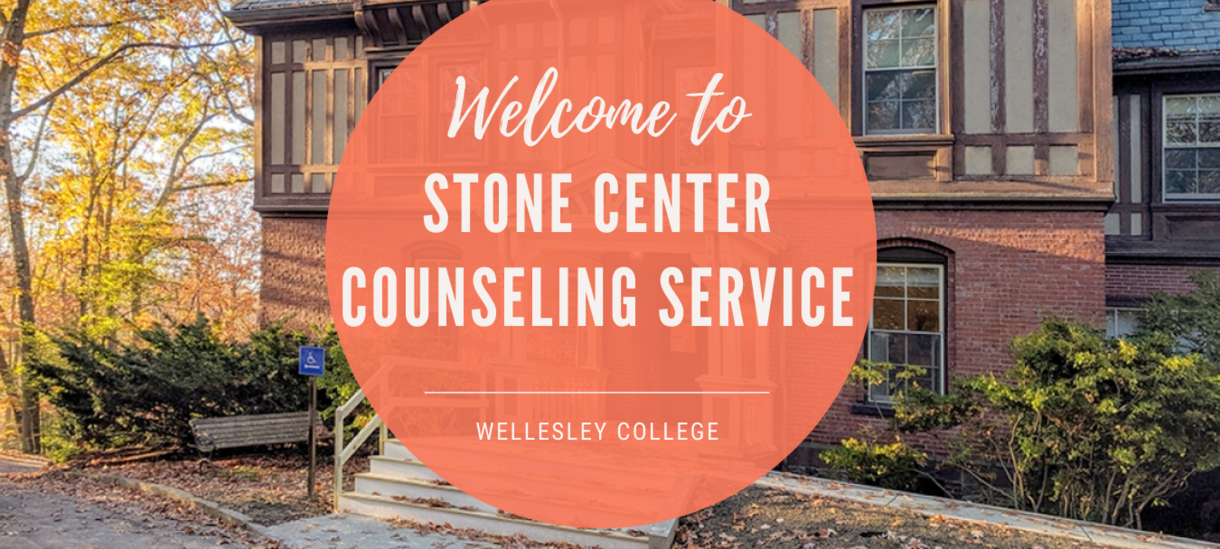 Stone Center Counseling Services
Stone Center Counseling Services: Mondays - Friday 8:30 - 4:30 / Closed on Holidays. We are offeringTelemental Health Counseling Services.  Please call for an appointment 781-283-2839. Choose option 3 to leave a message and some times staff can call you back to schedule, or email counseling@wellesley.edu with your ID# and the best times that would work with your schedule, Mon-Fri 8:30am-4:30pm. 
New for Fall 2021:  All new and returning clients will be entered in our new system and complete intake paperwork after consulting staff by phone.  Both new and returning clients  seeking to connect with a prescriber, should schedule to see a counselor first.  
URGENT SUPPORT: ProtoCall is in effect 24/7, 365  This service is intended for brief supportive counseling when students feel they cannot wait for a scheduled appointment, or it is after business hours and they really need to connect with a counselor.
When you call our office you will hear three choices if the office staff are not available: 
Our main number is 781-283-2839, 24/7.
Press 1 to talk to the On-Call Clinician
Press 2 to connect with Campus Police
Press 3 to leave a NON-URGENT message for the Stone Center
Wellesley College values student mental health and wellbeing. The Stone Center offers a range of services to support student resilience and psychological growth. We offer time-limited services, with most students coming for an average of 6-8 sessions. Students may also come and go as support is needed during their time at college.  For individuals seeking ongoing or weekly psychotherapy, we can arrange for a referral to a counselor or clinic in the Wellesley or Boston area or where you are residing.  We also recommend purchasing the College Insurance, University Health Plans, to assist with the cost of therapy by an off-campus provider.  There is no additional charge for our services, but medication is covered by a student's medical insurance.