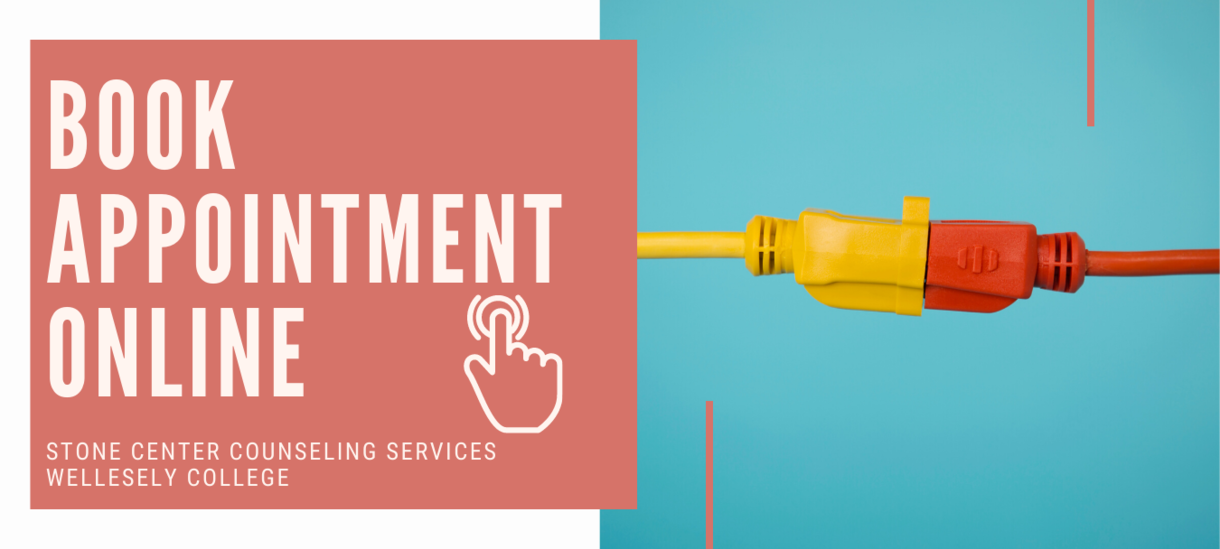 Student Portal: Wellesley College Online Portal for Counseling Services
The Student Portal is a secure online portal that can be accessed by any computer with internet connectivity. You can log into the portal by using your Wellesley College domain name & password. Links to the Student Portal are on the Counseling Service home page, as well as in email notifications when you have been sent a secure message. Students can view and cancel upcoming appointments through the portal. As with any other personal identifying information on the internet, always log out and close your internet browser when you are done using the portal to ensure your information remains confidential.
 
Over the summer, remote assistance will be given for accessing resources in your community. Students can schedule half-hour consults with a clinician or directly with the Student Care Coordinator, Sandra Acevedo, via the Student Portal. Minimum prescriber assistance is available.
Stone Center Counseling Service is open Monday-Friday 8:30 am - 4:30 pm; 781.283.2839.
 
ProtoCall after hours' service is in effect 24/7
Please call 781.283.2839
Press 1 to talk to the On-Call Clinician
Press 2 to connect with Campus Police
Press 3 to leave a NON-URGENT message for the Stone Center