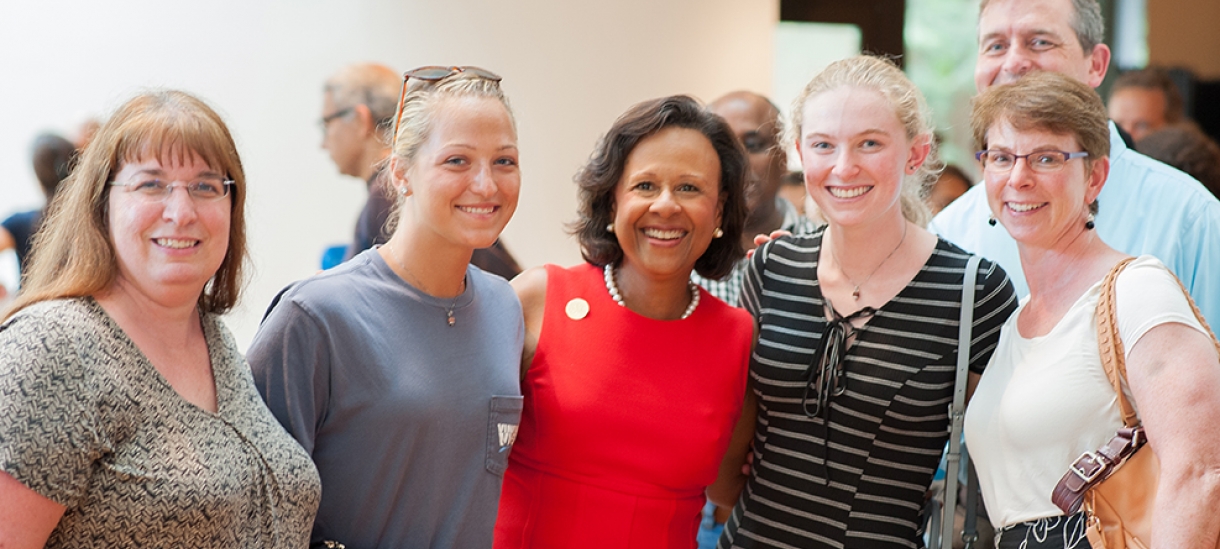 Office of Parent & Family Programs
Welcome to the Wellesley Family!
The Office of Parent and Family Programs is here to connect you with the resources you need to support your student while she is at Wellesley. Our office also serves to foster a vibrant, engaged community of parents and families. We encourage you to explore this website or contact our office directly for useful information about the College and to discover ways to engage with the community. We are invested in your student's success and in enhancing your and your student's Wellesley experience—making it as valuable, healthy, and fulfilling as possible!
Important Fall Semester Dates
September 6, 2022 ... Fall semester classes begin
October 10-11, 2022 ... Fall break, no classes
October 21-23, 2022 ... Family and Friends Weekend
November 23-25, 2022 ... Thanksgiving holiday and break, no classes
December 14, 2022 ... Last of fall semester classes
December 19-22, 2022 ... Exams