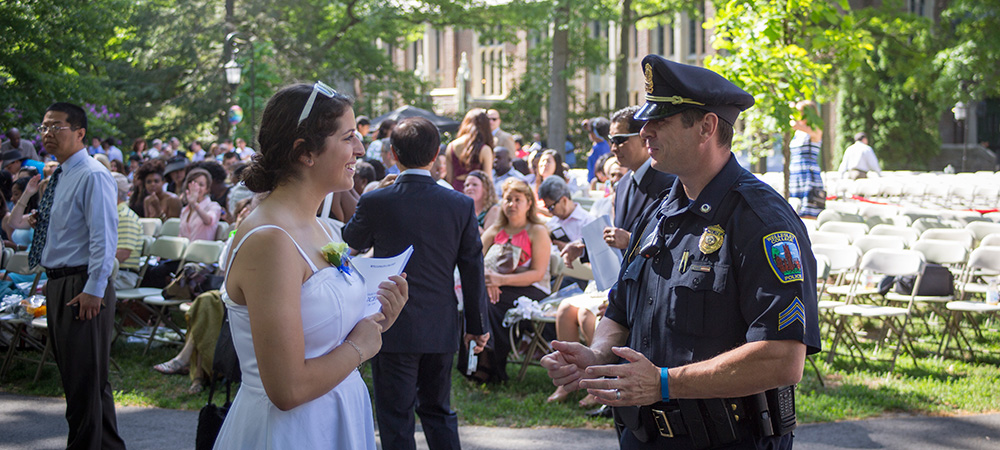 Safety and security are paramount at Commencement.
Bags, Luggage, Backpacks, and Other Large Containers
Commencement attendees are respectfully discouraged from bringing large bags, luggage, backpacks, and other large containers to any Commencement activities. Please know that all such bags and containers are subject to search. Attendees are also asked not to leave personal property unattended while attending Commencement.
In the event unattended property is discovered, it may be inspected in place, removed, and searched for ownership information by College officials. Any removed property may be recovered at the Wellesley College Police Department located in the Davis Parking Facility or you can call campus police at 781.283.2121 (extension 2121 on-campus) to inquire about removed or recovered property.
Chief of Wellesley College Police Lisa Barbin says, "Our safety precautions are intended to ensure Commencement and related events run smoothly. We appreciate your assistance as we work to ensure that Commencement is a joyous occasion for all."