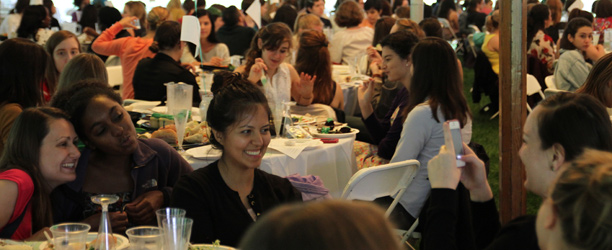 Wellesley Class of 2018, you are invited to the Alumnae Association Induction Ceremony!
Join the Wellesley College Alumnae Association (WCAA) for your first event as an alumna! Located at the Chapel Lawn Tent on the Wednesday before Commencement, you will be inducted into the Alumnae Association and hear from your class-selected faculty speaker. All members of the senior class are invited free of charge. Come toast your class and receive a small gift from the WCAA, which sponsors this event. As the Chair of the Board of Trustees frequently reminds us, "Other people go to school for four years, at Wellesley, it is for life!"
During this time, parents and families are invited to join College staff and the Parents Office for a brunch in the Multifaith Center.