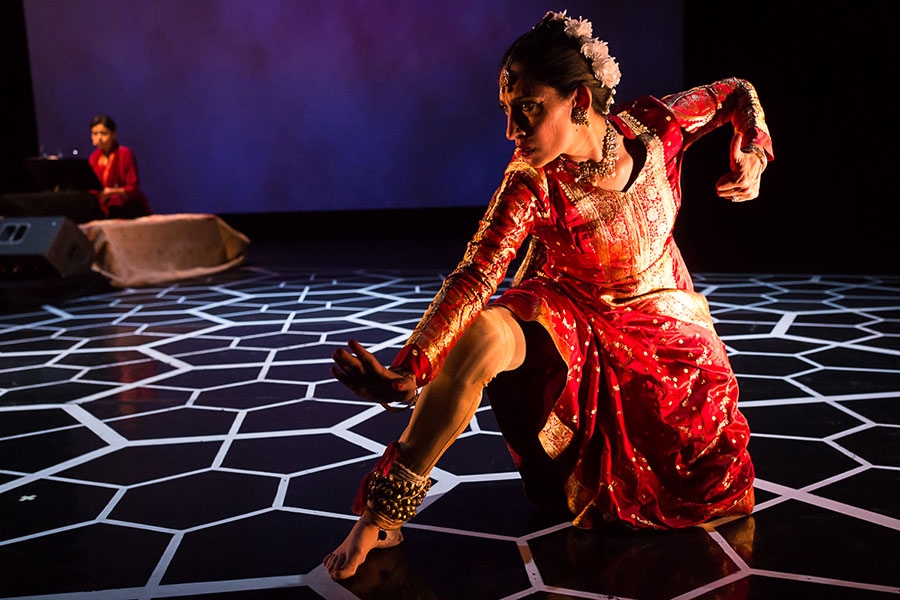 Farah Yasmeen Shaikh and Noorani Dance Residency
Oct 22, 2018–Oct 28, 2018
Residency
Free and open to the public
Noorani Dance is founded and directed by Kathak artist Farah Yasmeen Shaikh, who trained for two decades with the late Kathak maestro Pandit Chitresh Das. Kathak is a classical dance form from North India, traditionally believed to have originated from the travelling bards of North India referred as Kathakars or storytellers. Shaikh continues to uphold much of Pandit Das' teaching style and philosophy, along with her own unique approach steeped in both tradition and innovation.
"Noorani" means bright or luminous, with a dual meaning of enlightenment. With Kathak as the medium, Noorani Dance is committed to enlightening minds and hearts through the arts. During this residency, Shaikh and selected musicians and collaborating artists will visit classes, conduct workshops, and offer a Midday Muse to learn about the genre in more depth. The residency will culminate in the presentation of the full-length dance-drama The Forgotten Empress, with live music. (See that event)
The Forgotten Empress is the recipient of a New England Foundation for the Arts National Dance Project Touring Award, with lead funding from the Doris Duke Charitable Foundation and the Andrew W. Mellon Foundation. The residency and concert at Wellesley are generously supported by the Wilson Fund and the Florence Jeup Ford '22, Mary M. Crawford '22, and Virginia Ford '48 Artist in Residence Endowment Fund.