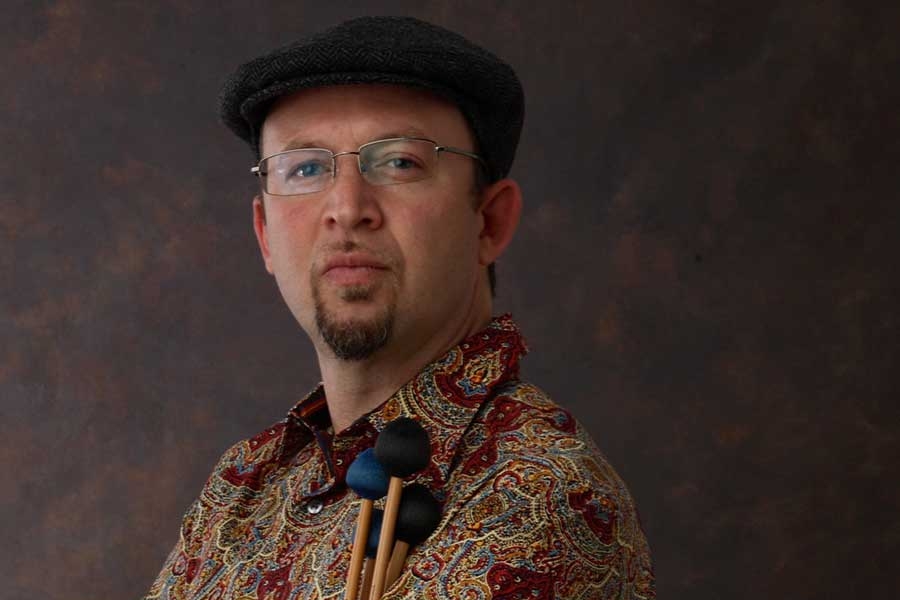 Midday Muse: The Rich Greenblatt Vibes Quartet
Nov 1, 2018, 12:30 PM
Jewett Auditorium
Free and open to the public
Rich Greenblatt and his friends and colleagues will perform his most recent compositions from his newest recording, My Take. This Boston-based, star-studded ensemble can swing, play the blues, evoke classical orchestral ensembles, and bring to mind exotic lands. Greenblatt's compositions are beautifully melodic, rhythmically grooving, and appeal to new listeners as well as jazz purists.
Greenblatt is a vibraphonist and composer who plays with "dazzling speed and a truly magical touch." His compositions are lyrical, rhythmic, and harmonically colorful. His newest recording draws inspiration from jazz, blues, world music, Impressionist classical composers, and visual cues from New England flora. He has performed at jazz festivals in the U.S. and in Europe. He is on Wellesley's jazz faculty and is a full professor at the Berklee College of Music, and he endorses Musser vibraphones and Vic Firth mallets and sticks.
 
Concert generously supported by the Wilson Fund.