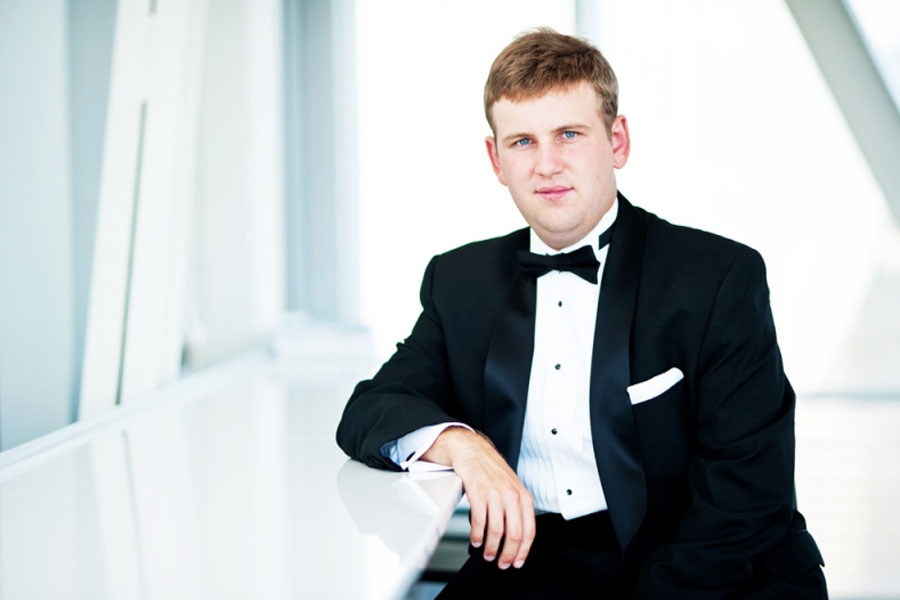 Dexter Kennedy, Organ Concert
Performance on the Wellesley College meantone Fisk organ
Oct 20, 2018, 7:30 PM
Houghton Chapel
Free and open to the public
This concert will demonstrate the extraordinary Charles B. Fisk organ in Houghton Memorial Chapel, which will be played by organist Dexter Kennedy. As the winner of the Grand Prix d'Interprétation at the 24th Concours International d'Orgue de Chartres, Dexter Kennedy has established himself internationally as "one of the greatest organists of our times" (Iceland Monitor).
Praised for his "prodigious technique and grand style musicality" in The American Organist, Dexter Kennedy currently serves on the music faculty of the College of Wooster (Ohio) as Instructor of Organ and Harpsichord. During the Fall 2017 semester, Kennedy served as Visiting Assistant Professor of Organ at Oberlin College Conservatory. Kennedy is an active recitalist throughout both North America and Europe, having performed in great cathedrals, churches, and concert halls including: Notre-Dame de Paris; Berliner Dom; St. Bavokerk, Haarlem; Slovak Philharmonic Hall, Bratislava; Chartres Cathedral; Grossmünster, Zürich; Chichester Cathedral; Hallgrimskirkja, Reykjavik; Basilica of St. Nazaire, Carcassone; Narbonne Cathedral; Auditorio Manuel de Falla, Granada; San Luigi Dei Francesi, Rome; St. Willibrordus Basilika, Echternach, Luxembourg; and Bergen Cathedral. His performances have been heard at the St. Albans International Organ Festival, the 51st Bratislava Music Festival, the Bergen International Organ Festival, the Conference of Roman Catholic Cathedral Musicians, the Bach en Bogotá Festival, and two regional conventions of the American Guild of Organists. He is a frequent collaborator with the Boston Symphony Orchestra, and will perform Strauss's Also Sprach Zarathustra with the orchestra at Carnegie Hall in March of 2019.
Recent and upcoming concert highlights include, the Eccles Organ Festival (Salt Lake City); Laon Cathedral; the Festival d'orgue de Roquevaire; the Arizona Bach Festival, as well as recitals for the Kansas City, Southern Nevada, Atlanta and Charleston Chapters of the American Guild of Organists. Dexter Kennedy holds the Artist Diploma from the Oberlin Conservatory of Music, where he was a pupil of James David Christie, and a Master of Music Degree from the Yale School of Music and Institute of Sacred Music. Other teachers include Martin Jean, Olivier Latry, and Jeffrey Brillhart (improvisation). He is currently Assistant Organist at Christ Church Grosse Pointe (MI). In his spare time, he enjoys golfing and vigorously rooting for the professional sports teams in his native Detroit. More information about Kennedy and his schedule can be found at his website, www.dexterkennedy.com
Generously supported by the Fisk Memorial Fund.