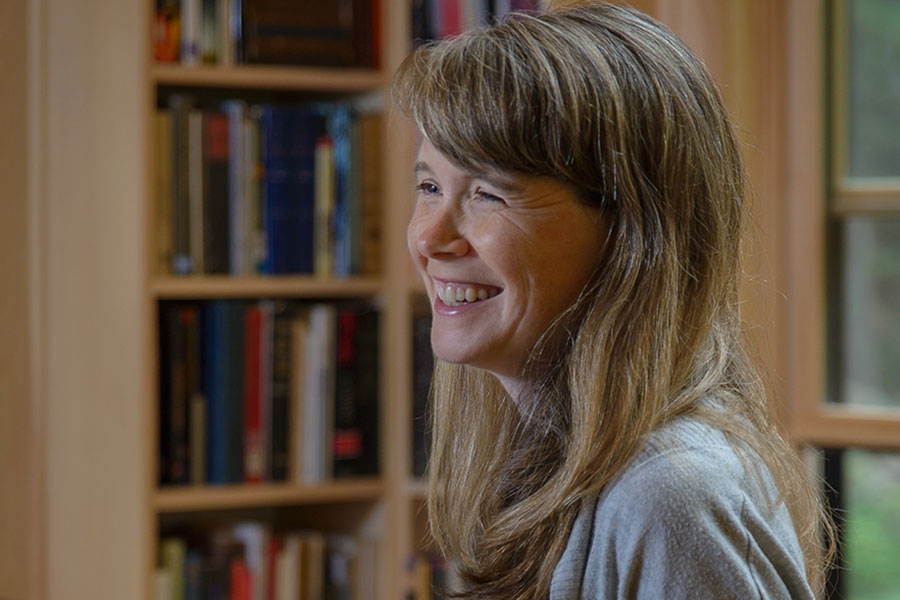 A Poetry Reading with Kristen Case
Feb 26, 2019, 5–6 PM
Newhouse Center Lounge
Free and open to the public
The Newhouse Center and the Department of Economics welcome writer Kristen Case for a reading from her latest collection of poetry, Principles of Economics, followed by a reception in the Newhouse lounge.
Case, the daughter of the late emeritus professor of economics at Wellesley Karl "Chip" Case, is an associate professor of English at the University of Maine at Farmington. She is the author of the critical study American Pragmatism and Poetic Practice. Her first poetry collection, Little Arias, won the Maine Literary Award for poetry in 2016, and Principles of Economics won the 2018 Gatewood Prize. She is co-editor of the volume Thoreau at 200: Essays and Reassessments and the forthcoming 21|19: Contemporary Poets and the North American 19th Century. She directs the New Commons Project, a public humanities initiative sponsored by the Andrew W. Mellon Foundation.
Presented in collaboration with the Economics Department.