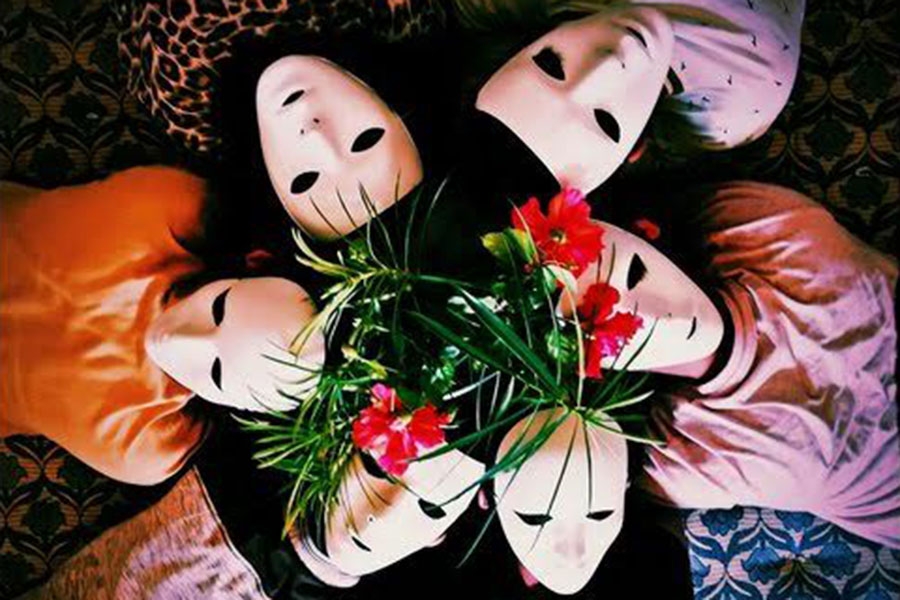 Theatre and War: Chronicles from Kashmir
Feb 4, 2019, 5–6:30 PM
Collins Cinema
Free and open to the public
Wellesley College Theatre is proud to host Nandita Dinesh '06 for a series of events on immersive theatre. Included is this premiere film screening, which documents a 24-hour production of the play Chronicles from Kashmir, and a workshop consisting of two sequential evenings on creating immersive theatre about a social justice topic. Please see the workshop event listing to sign up for the workshop and to read more about it.
Chronicles from Kashmir has been in development since 2013, as a collaboration between Dr. Nandita Dinesh '06 and the Ensemble Kashmir Theatre Akademi in Srinagar. Chronicles from Kashmir uses Argentine playwright Griselda Gambaro's Information for Foreigners (1992) as its point of departure; it takes place in the promenade and is site-adaptive. Chronicles from Kashmir seeks to create a sense of "balance": between differently positioned voices that emerge when speaking about Kashmir; between differently placed narratives on the "victim"/"perpetrator" spectrum. The two hour film documents the 24 hour production of the play Chronicles from Kashmir.
In exploring the role theatre can play during and after violent conflict, Dinesh has conducted community-based theatre projects in India, Mexico, Costa Rica, Guatemala, Rwanda, Uganda, Kenya, and Zimbabwe. She currently teaches theatre arts, in addition to serving as the head of arts and the associate director of the Bartos Institute for Constructive Engagement of Conflict, at the United World College in Montezuma, N.M. Dinesh holds a Ph.D. in drama from the University of Cape Town in South Africa and an M.A. in performance studies from the Tisch School of the Arts at New York University.
For questions, please contact Kate Svirsky ksvirsky@wellesley.edu