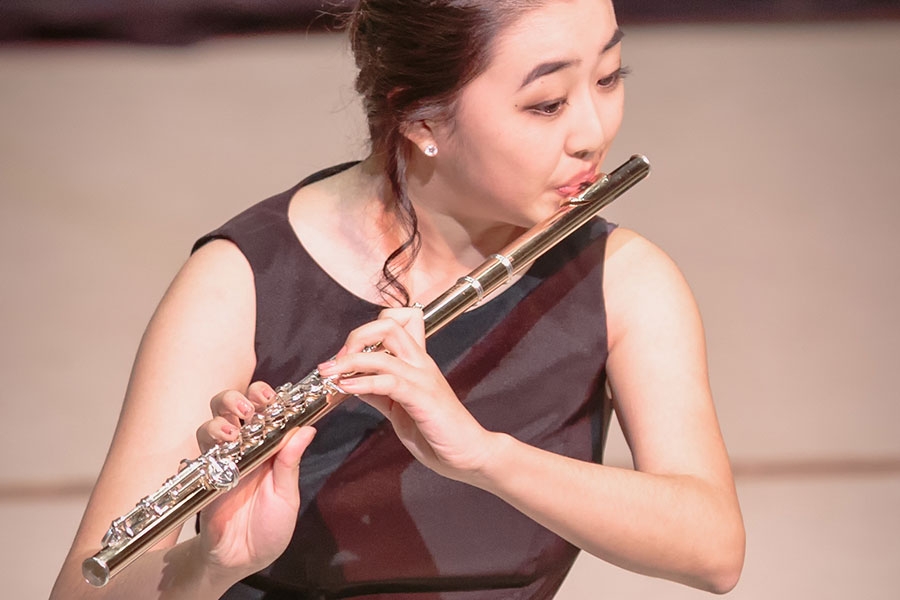 Music Department Honors Concert
Feb 9, 2019, 7:30 PM
Jewett Auditorium
Free and open to the public
Join us for a concert showcasing students who have exhibited exceptional promise as performing musicians in the Wellesley College performance program. The Music Department at Wellesley College fosters an environment in which students can combine serious musical study with the depth and richness of a traditional liberal arts curriculum. The performance program is an important component of the department, giving students the opportunity to take instrumental and vocal private lessons with faculty and to prepare for professional careers in music.
Featuring: Jennifer Boyd '22, piano; Rachel Frazer '20, vocal and French horn; Gabriella Garcia '22, soprano; Erica Huang '20, cello; Ruanqianqian (Lisa) Huang '20, baroque flute; Lisha Jing '22, piano; Aditi Kannan '22, violin; Michelle Ma '21, piano; Kathleen Strahan '19, soprano; and Funing Yang '22, piano.
For questions, please contact: concerts@wellesley.edu. For disability services, please contact: jwice@wellesley.edu.