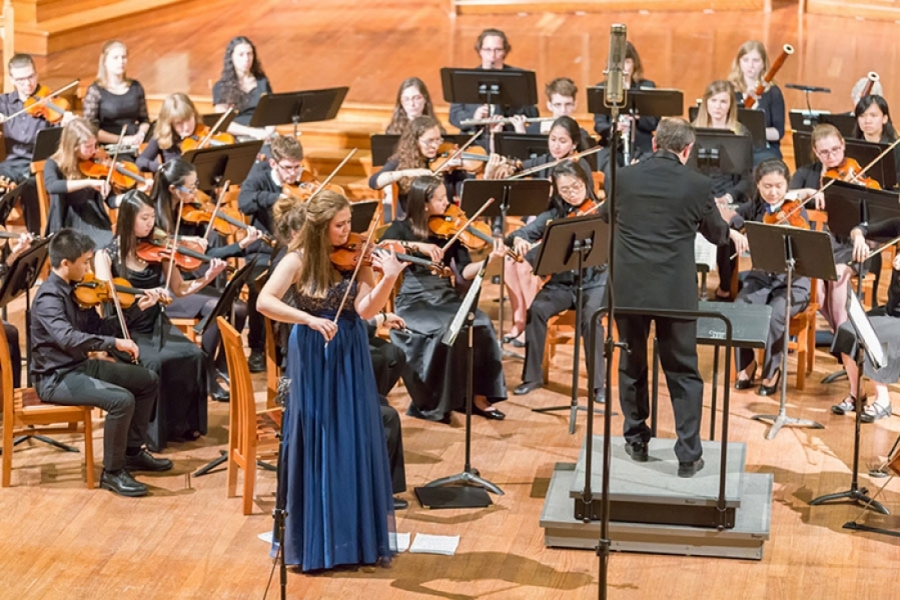 Brandeis-Wellesley Orchestra Spring Concert: Catch a Rising Star!
Neal Hampton, Conductor
Apr 13, 2019, 7:30 PM
Houghton Memorial Chapel
Free and open to the public
The Brandeis-Wellesley Orchestra is composed of students, faculty, staff, and associates of Wellesley College and Brandeis University. Uniting the standards of excellence associated with Wellesley and Brandeis, the orchestra brings inspiring performances of the great orchestral literature—past and present—to a new generation of musicians and audiences.
This concert will feature the winners of the Brandeis and Wellesley Concerto Competition. Program to include: Lalo: Symphonie Espagnole (Mvt 1), performed by Amy Clark, violin; Strauss: Horn Concerto No. 1, performed by Shira Gersh, horn; and Saint Saëns: Cello Concerto, performed by Yuriko Fukumura, cello.
The concert will also be livestreamed at wellesley.edu/live.
For questions, please contact: concerts@wellesley.edu. For disability services, please contact: jwice@wellesley.edu.