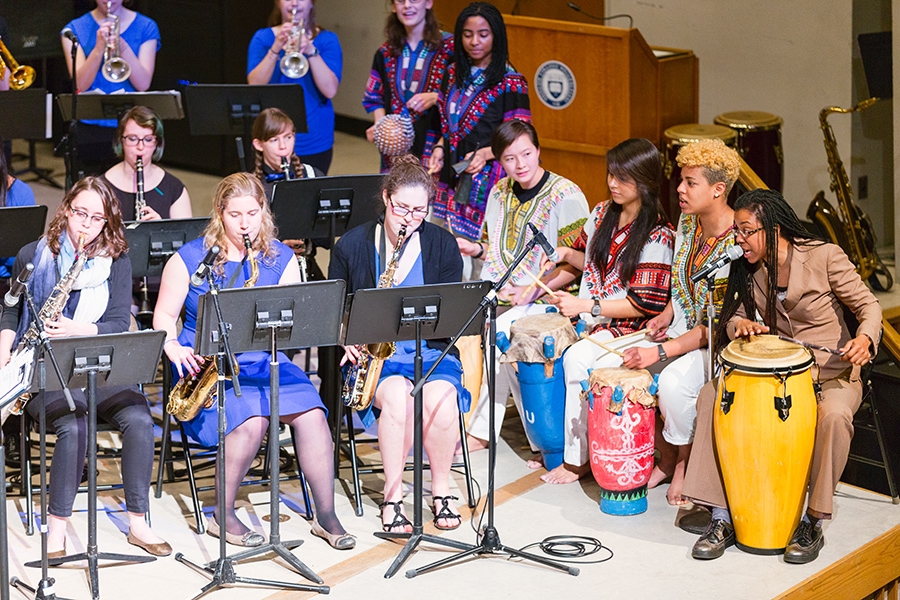 Wellesley BlueJazz Big Band Spring Concert
Cercie Miller, Director
May 3, 2019, 7:30 PM
Jewett Auditorium
Free and open to the public
Get on the jazz train this spring, with music of Duke Ellington, Charles Mingus, and more! The Wellesley College Big Band performs new and classic jazz repertoire with a fresh take, featuring dynamic ensemble passages, big-band shouts, and spirited soloists. Celebrate jazz this spring at Wellesley with Wellesley BlueJazz, directed by saxophonist Cercie Miller. Refreshments to follow.
The Wellesley BlueJazz Ensemble Program includes Wellesley BlueJazz Big Band and BlueJazz Combos. Students are immersed in a rich jazz repertoire, from classic to contemporary. Faculty-directed rehearsals encourage the development of fluency in jazz improvisation, and guest artists offer workshops and clinics. The ensembles perform throughout the year on campus and with other colleges in the Boston area. 
For questions, please contact: concerts@wellesley.edu. For disability services, please contact: jwice@wellesley.edu.