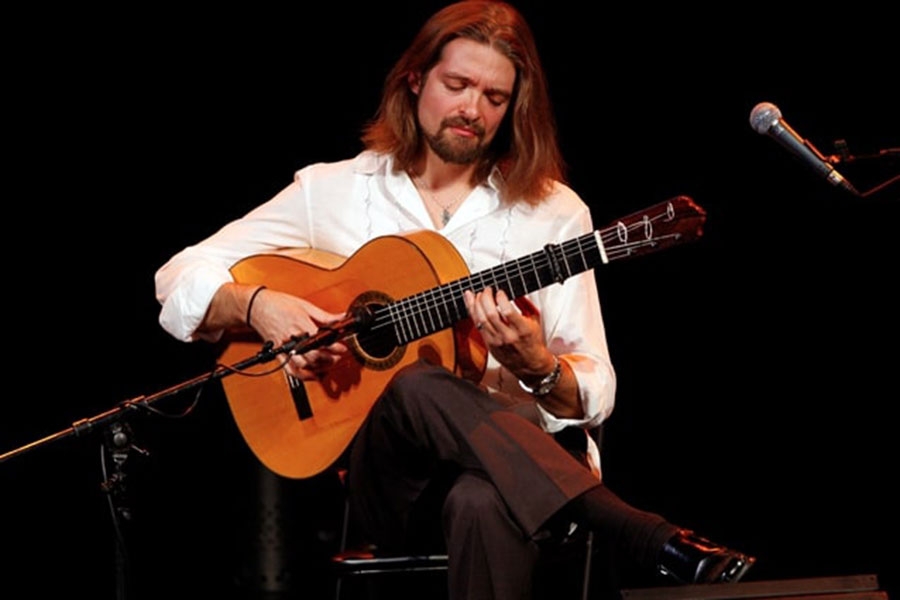 Flamenco Nuevo: Juanito Pascual Trio
RESERVATIONS: email concerts@wellesley.edu
Apr 6, 2019, 7:30 PM
Jewett Auditorium
Ticket information appears below
The Nuevo Flamenco Trio will present a full evening of traditional and contemporary flamenco music and dance, featuring Juanito Pascual, Barbara Martinez, Brad Barrett, Gonzalo Grau, and dancer Nelida Tirado, with special guests Anjali Nath (kathak), Rajesh Pai (tabla), and Ian Berg (tap) for a collaborative finale. Pascual is also offering a Midday Muse on Wed 4/3 at 1pm (no reservations needed) and a workshop on Sunday 4/7 at 9:30am at Wellesley.
Jonathan "Juanito" Pascual is an internationally recognized guitarist and "flamenco phenom" (the Boston Globe). His sound blends traditional and contemporary flamenco, with influences ranging from Jimi Hendrix and the Grateful Dead to Miles Davis and J.S. Bach. Pascual brings together global audiences through his virtuosity, original composition style, dedication to music as a global communicator, and passion for collaboration. Recent highlights include TEDx Nashville, an international tour with flamenco icon Jorge Pardo, and performances for film scores. In reviewing the Juanito Pascual New Flamenco Trio album (2014), All About Jazz noted, "Pascual manages to uphold and extend the traditions of flamenco music, creating something distinctive in the process."
The concert will also be livestreamed at wellesley.edu/live.
Another free concert on Sunday 4/7 in Lexington is entitled Festival of the Feet, and will feature the guest artists even more. You can get tickets to that on our reservation site or at the Munroe Center's eventbrite site. See you at the show!
For questions, please contact: concerts@wellesley.edu. For disability services, please contact: jwice@wellesley.edu.