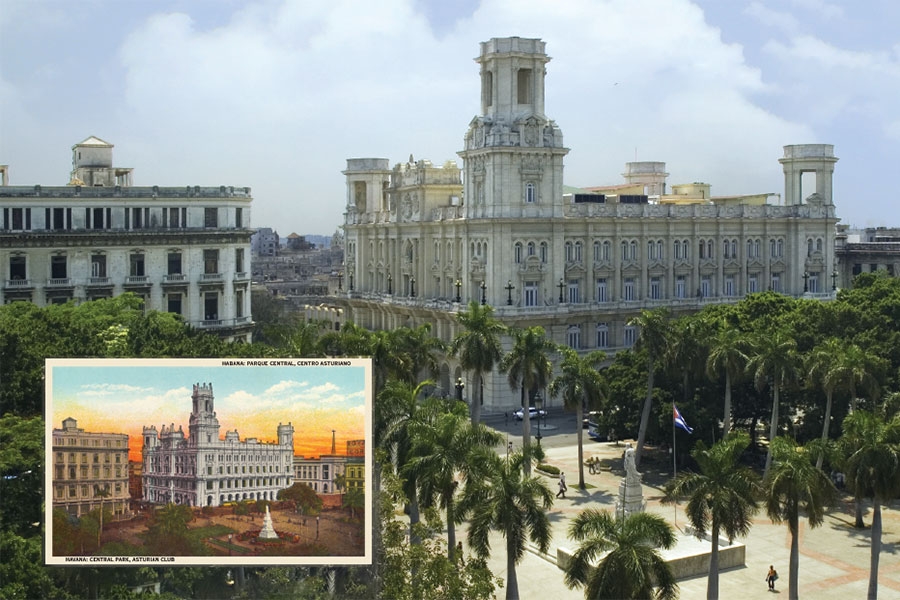 Havana Revisited: An Architectural Heritage
Oct 7, 2019–Dec 20, 2019
Founders 300CC
Free and open to the public
Havana Revisited: An Architectural Heritage amasses one of the most complete historical and digital portfolios of Havana's notable buildings. The traveling exhibition offers a rare view of an exclusive collection of early 20th-century postcards along with digital photos of Havana today, and presents architecture as a critical artistic and historical component of the city.
The exhibition consists primarily of framed pairs of images in which a reproduction of a picture postcard dating from 1900 to about 1930 is paired with a photograph of the same location as it appears now. The exhibition also includes two large maps and a video.
The main themes address the architecture of Havana and the restoration of its most significant buildings. Efforts to rehabilitate the city were given a tremendous boost when Old Havana and the city's fortifications were declared a UNESCO World Heritage site in 1982.
The exhibition captures Havana's architectural past and its evolving present with the utmost respect for the contributions of the original architects of the buildings and urban spaces, as well as the architectural historians and preservation architects who have worked diligently in recent years to restore and preserve the city's rich heritage. Books will be available for sale.
The city of Havana traces its founding to November 16, 1519, when Spanish settlers observed a Catholic mass under a ceiba tree. The site stands on today's Plaza de Armas, which is featured in the exhibition. On November 16, 2019, Havana will observe its 500th anniversary, providing a unique opportunity for the exhibition be displayed in conjunction with that celebration.
Curated by artist Cathryn Griffith DS '88.
Opening talk, with Cathryn Griffith DS '88, and reception: October 7, 4:30 PM