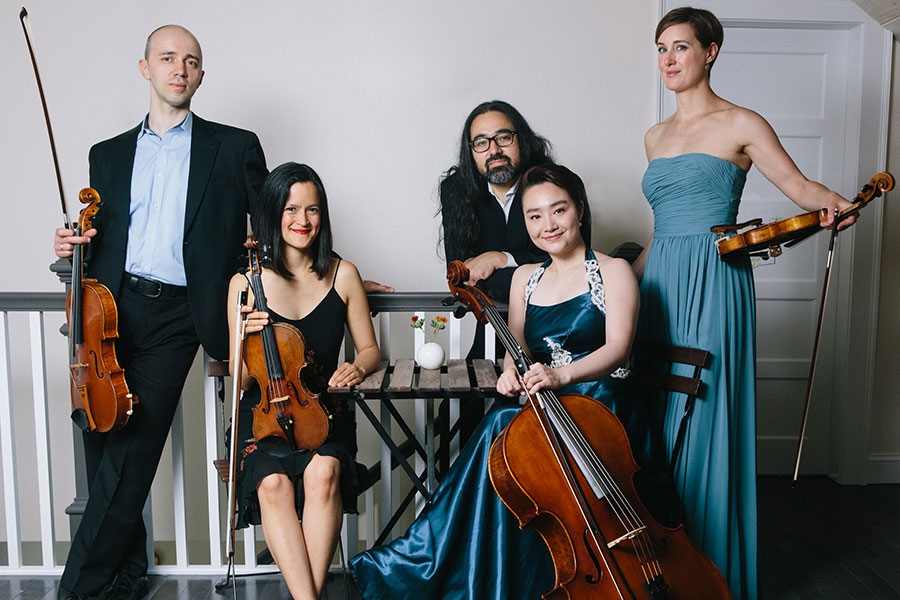 Visions of Paradise: Tchaikovsky's String Quartet No. 2
Concert Performance by Sheffield Chamber Players
Mar 8, 2020, 7:30 PM
Pendleton Grand Music Salon (Pendleton West 201)
Free and open to the public
In the intimate setting of the musical salon, the group will explore the background and historical context of this masterpiece and trace its important musical ideas before performing the piece in its entirety.
Boston-based Sheffield Chamber Players is a group founded on the belief that experiencing chamber music in the intimate setting it was written for profoundly changes the way we respond to music, and to each other. Sitting just a few feet away from the musicians, you can hear the performance and all of its expressive subtleties with unprecedented clarity. The group enhances this experience by giving an extended introduction to each piece before the full performance, highlighting the composer's background and the story behind the music, and showcasing crucial moments as well as important themes and ideas of the work.
Pyotr Ilyich Tchaikovsky famously devoted over four hours daily to his writing; his second string quartet, however, is rather exceptional for having been written essentially in one breath. Completed in only a few days, it became one of his favorite works. Tchaikovsky's unique harmonization, rhythmic innovation, and gift for melody are all on display through the four movements, as is his genius for absorbing the vibrant color of Russian folk music, the direct emotionality of popular Russian romance songs, and the rigorous tenets of Western compositional schooling.
For more information, please contact:
ksangoja@wellesley.edu
Generously supported by:
the Maria Opasnov Tyler '52 Fund.
Image Credit:
Tatiana Daubek Photography