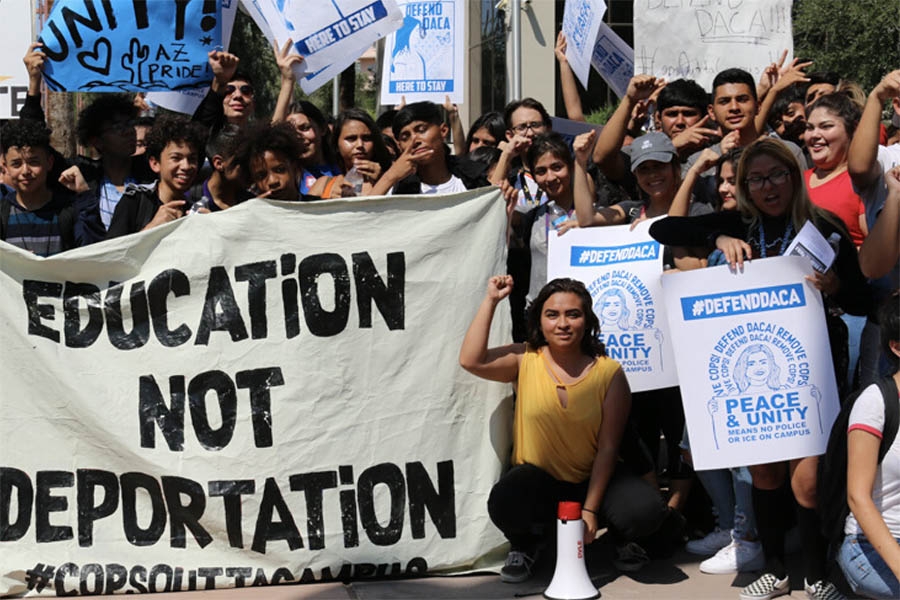 *Postponed* Supporting our Undocumented, DACA, and TPS Students
A Workshop with Dr. Lorgia Garcia Peña
Apr 9, 2020, 12:45 PM
Alumnae Hall Ballroom
Free and open to the public
*As a result of the COVID-19 outbreak, this even has been postponed.*
A workshop for Wellesley faculty and staff with Dr. Lorgia Garcia Peña about how to best support undocumented, DACA, and TPS studentsis. National and regional resources will be shared.
Dr. Lorgia Garcia Peña is a professor of Latinx Studies at Harvard University and cofounder of Freedom University in Georgia. She specializes in identity and migration studies and is the award winning author of The Borders of Dominicanidad: Race, Nations and Archives of Contradictions, a study of the impact of stories—historical and fictional—on the national and racial identity of a people.
Please RSVP.
For more information, please contact:
maliceaw@wellesley.edu
Generously supported by:
The President's Office, the Immigration Working Group, the Office of Intercultural Education, and the CLCLE.