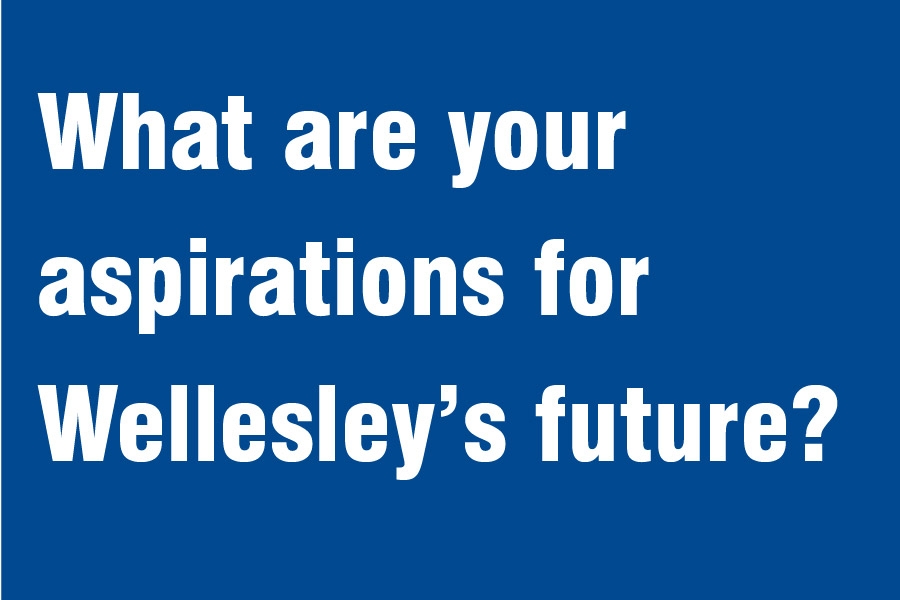 Strategic Planning Community Sessions
Feb 25, 12:45 PM, Feb 26, 9 AM, Mar 2, 10:30 AM
Tishman Commons and Alumnae Ballroom
Free and open to the public
How can we create a greater sense of belonging and connection at Wellesley? How does Wellesley provide an education that makes a difference in the world? How can we elebvate Wellesley's role in the U.S. and globally? How should our organization and governance change to achieve the "Wellesley of the future"?
Come to a strategic planning community session and share your thoughts. All members of the College community are welcome!
Learn more about strategic planning at wellesley.edu/stategicplanning.
Dates:
Tuesday, February 2, 3-4:30 p.m. | Tishman Commons
Wednesday, February 26, 9-10:30 a.m. | Tishman Commons
Monday, March 2, 10:30 a.m.-12 p.m. | Alumnae Ballroom