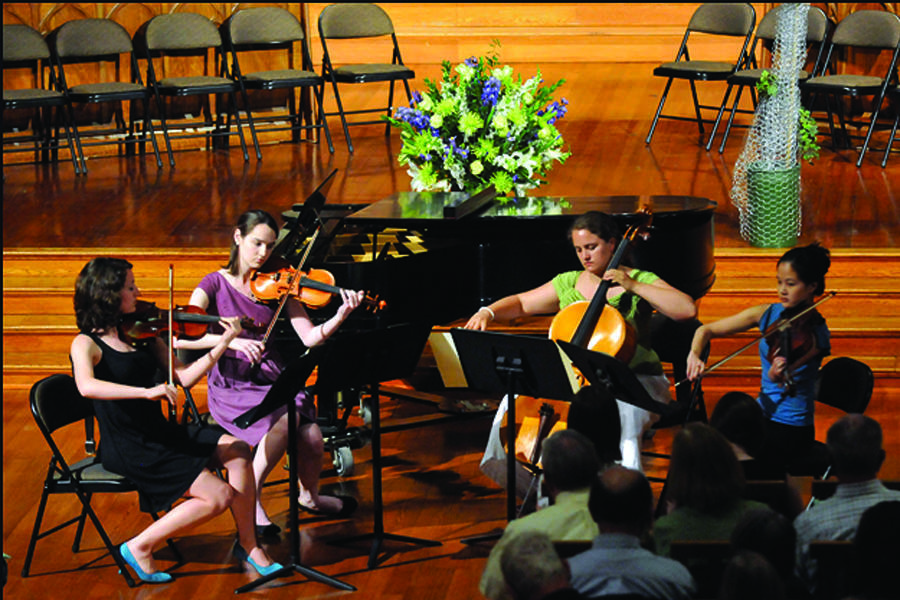 Chamber Music Society Fall Concerts
Dec 4, 2022, 2 PM, Dec 11, 2022, 7 PM, Dec 12, 2022, 7 PM, Dec 14, 2022, 7 PM
Jewett Auditorium
Free and open to the public
Founded in 1958, The Chamber Music Society of Wellesley College provides an opportunity for instrumentalists and vocalists to prepare and perform works for small ensembles. Each chamber group receives weekly coaching from a member of the Wellesley College Music Department, and performs at one of several concerts held at the end of each semester. Directed by David Russell and Jenny Tang.
Performances will take place on the following dates:
Sunday, December 4, 2:00 p.m.
Sunday, December 11, 7:00 p.m.
Monday, December 12, 7:00 p.m.
Wednesday, December 14, 7:00 p.m.
Masks are required in the venue. Please note, all visitors to the College must be vaccinated and complete the visitor registration form.
This performance may also be viewed online on the Concert Series YouTube channel.
For more information, please contact:
concerts@wellesley.edu