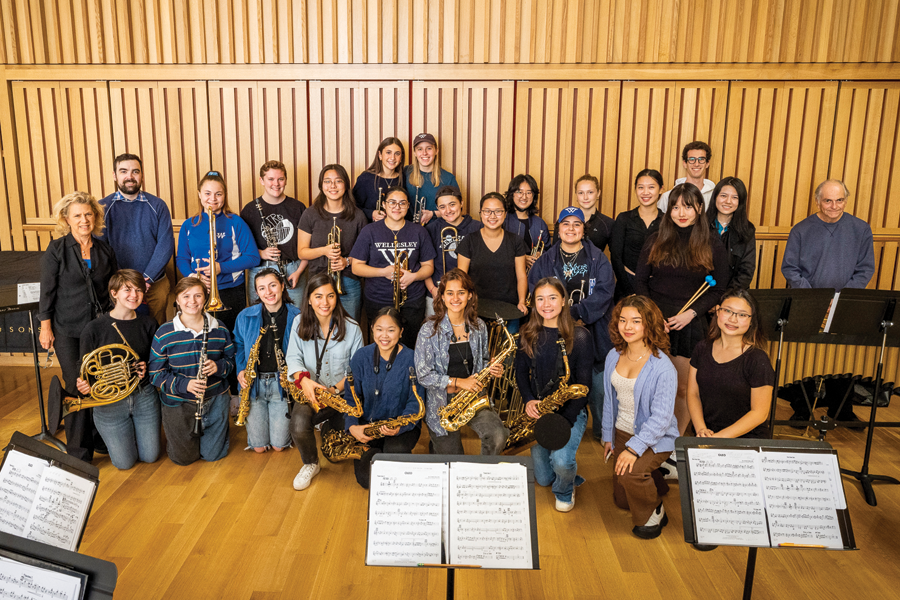 Wellesley BlueJazz Big Band Fall Concert
Dec 9, 2022, 7:30 PM
Jewett Auditorium
Free and open to the public
Please join Wellesley BlueJazz Big Band for our Fall Concert, featuring the music of Wayne Shorter, Benny Goodman, Charles Mingus and more! Enjoy an evening of spirited performances by the talented musicians in the Wellesley BlueJazz Big Band! 
Masks are required in the venue. Please note, all visitors to the College must be vaccinated and complete the visitor registration form (the Wellesley contact for the form is concerts@wellesley.edu).
This performance may also be viewed online on the Concert Series YouTube channel.
For more information, please contact:
concerts@wellesley.edu