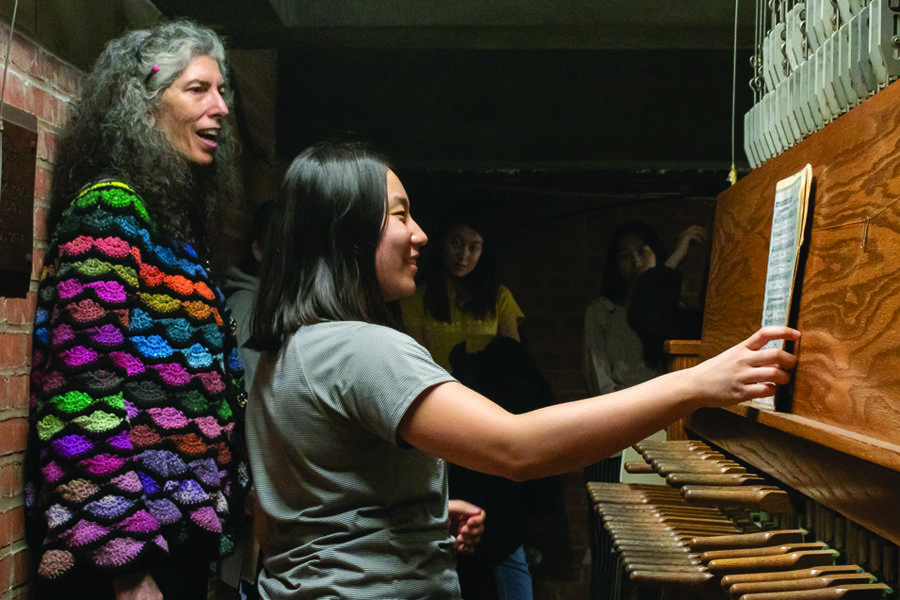 The Wellesley College Guild of Carillonneurs
Margaret Angelini, Director
Feb 25, 1 PM, Mar 18, 1 PM, Apr 8, 1 PM, Apr 29, 1 PM
Galen Stone Tower
Free and open to the public
The Wellesley College Guild of Carillonneurs carries on the 90-year tradition of bell-ringing in Galen Stone Tower, begun when the carillon was installed in 1931. 
Cari-Radio: February 25, 1-3 p.m.
Student performances of their favorite pop tunes and movie music, arranged especially for the Wellesley bells.
March Duets and More: March 18, 1-3 p.m.
Watch the students perform feats of musical dexterity as they play music written expressly for them and the Wellesley Carillon.
Spring Invitational: April 8, 1-3 p.m.
Change Ringing Open Tower: April 29, 1-3 p.m.
Come on up and try playing the bells yourself! We provide the music, you provide the fun.
Masks are required in the venue. Please note, all visitors to the College must be vaccinated and complete the visitor registration form (the Wellesley contact for the form is concerts@wellesley.edu).
All of the performances will also be livestreamed on the Concert Series YouTube channel.
For more information, please contact:
concerts@wellesley.edu