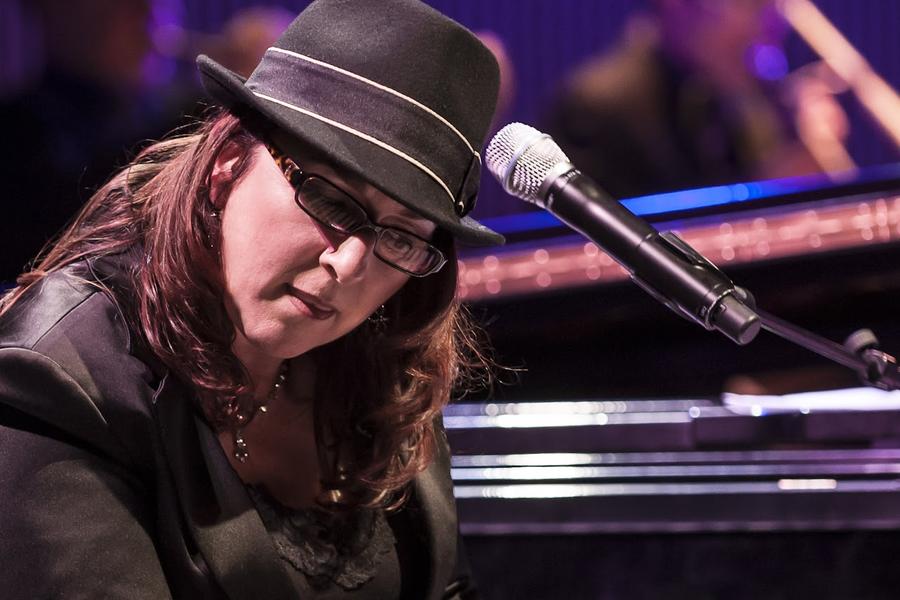 Guest Artist: Rebeca Mauleon
In Residence from April 10-15
Apr 13, 1 PM, Apr 14, 5 PM
Jewett Auditorium
See access restrictions below
Rebeca Mauleon, acclaimed pianist, educator, and director of the SF Jazz Education Program, will be in residence and work with our students in an immersive week of Afro-Cuban and diasporic musics—in preparation for Chucho Valdés' visit and concert on April 15. Mauleon presented her ensemble here in 2015 and offered an incredibly valuable residency to our jazz program and others interested in Afro-Cuban cultural expression. She is a close friend and colleague of Mr. Valdés, so having them both on campus is a dream come true!
Midday Muse: Afro-Cuban Music: April 13, 1:00pm (Open to the public)
Jazz Student Showcase and Descarga, with Rebeca Mauleon: April 14, 5pm-8:30pm

(Open to the Wellesley College campus community only)
Masks are required in the venue. Please note, all visitors to the College must be vaccinated and complete the visitor registration form (the Wellesley contact for the form is concerts@wellesley.edu).
The Midday Muse performance will be livestreamed, and the Jazz Student Showcase and Descarga will be available for viewing on the Concert Series YouTube channel.
For more information, please contact:
concerts@wellesley.edu