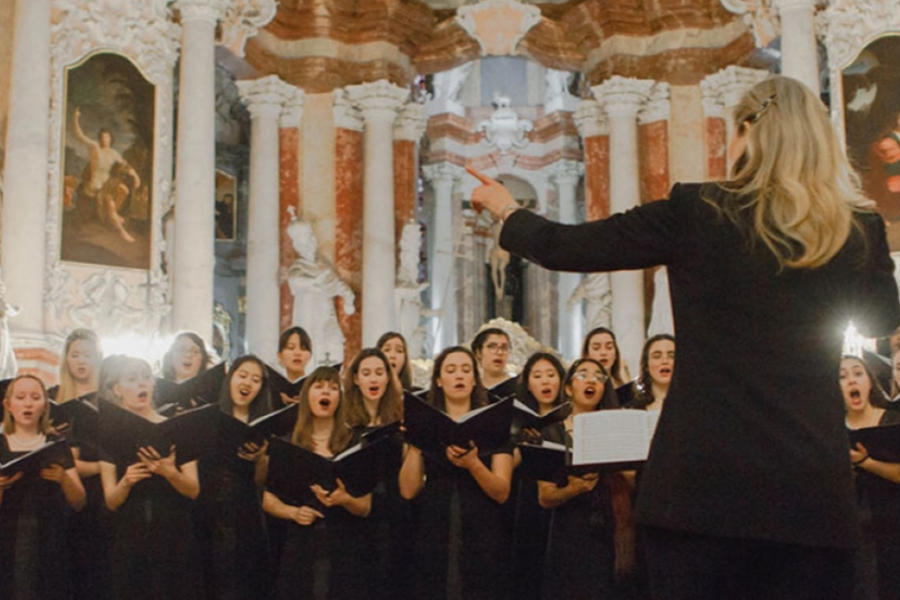 Wellesley College Choir: The Baum Memorial Concert
Endings, Beginnings
Apr 22, 7:30 PM
Houghton Memorial Chapel
Free and open to the public
Presented by the Wellesley College Choir and Chamber Singers; Dr. Lisa Graham, Director, and the Cornell Glee Club; Dr. Joe Lerangís, Director
Featuring: Requiem in D minor, W.A. Mozart; The Chambered Nautilus, Amy M. Beach. Accompanied by full orchestra.
Deborah Selig, soprano 
Dana Varga, soprano 
Stephanie Kacoyanis, contralto 
Stefan Reed, tenor 
Daniel Brevik, baritone
The highly acclaimed Wellesley College Choral program promotes the great art of ensemble singing while building community and joy in performance.
Masks are recommended in the chapel.
This performance will be livestreamed on the Concert Series YouTube channel.
For more information, please contact:
Abigail George (ag1@wellesley.edu); Accessibility: Jim Wice (jwice@wellesley.edu)