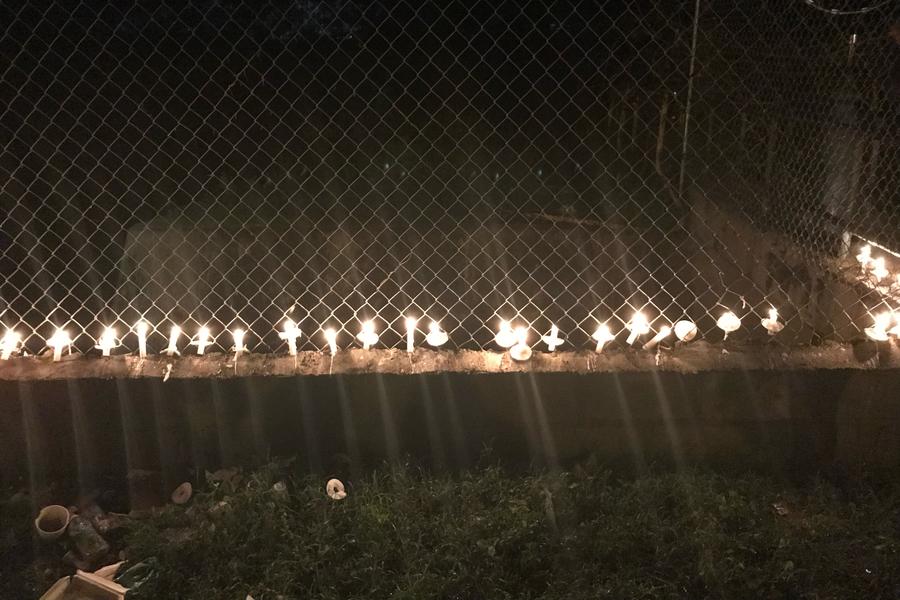 Newhouse Fellows Series: Rebeca Hey-Colón
Afro-Diasporic Spiritual Praxis as Public Remembrance in Hispaniola's Border of Lights
Feb 15, 5–6:30 PM
Newhouse Center Lounge
See access restrictions below
In October of 1937, Rafael Trujillo ordered the killing of thousands of Haitians and Dominicans of Haitian-descent in the northwestern border region of the Dominican Republic. Fueled by a nationalistic rhetoric imbued with anti-Blackness, this violent act of border enforcement has become a symbol for the ongoing fractured relationship between the Dominican Republic and Haiti, the two nations that comprise the island of Hispaniola. Countering this vision, the Border of Lights (BOL), a collective of activists, artists, and scholars from Hispaniola and its diaspora, have begun to commemorate the Massacre at one of its primary sites, the town of Dajabón in the Dominican Republic.
The key event of this public act of remembrance is a candlelight vigil held at the banks of the Massacre River/Dajabón River, a body of water that became the final resting place for many of the Massacre's victims. In this talk, I offer a reading of BOL's candlelight vigil through the lens of Afro-diasporic religious praxis. Specifically, I discuss how Afro-diasporic spirits help us understand how BOL came into existence, and how bringing light to the river can be read as the enactment of a binational spiritual bóveda (altar) that creates an opening for new engagements with the past, present, and future of Hispaniola.
This event is free and open to the public.
A hybrid option is available for this presentation. Click here to register for Zoom attendance.
For more information, please contact:
lcote2@wellesley.edu
Image Credit:
Rebeca Hey-Colón