Friday's Solstice and a Bustling Campus Signal Summer at Wellesley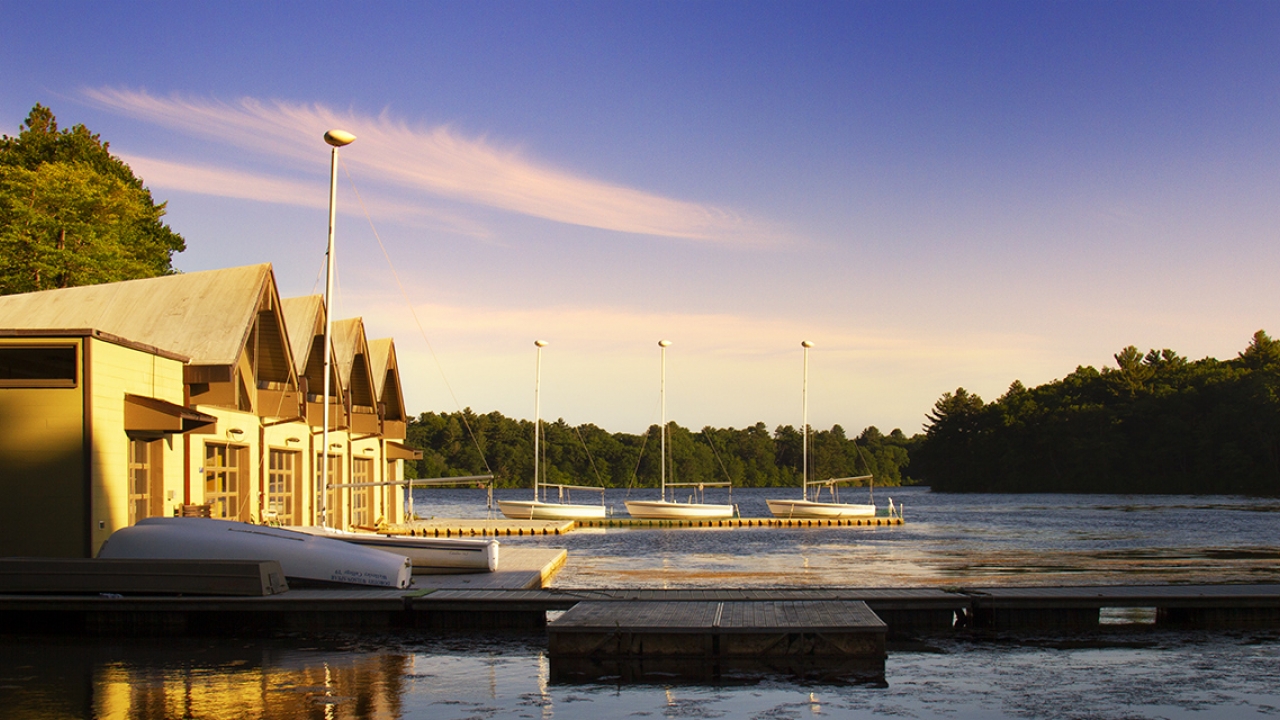 Don't let this quiet moment at the Butler Boathouse fool you! Even during the summer months, Wellesley's campus is bustling with activities and programs. Earlier in the month, the campus welcomed the inaugural group of women enrolled in Wellesley's Professional and Executive Education for Women.The first cohort of co–ed Undergraduate Summer Term students arrived on June 3, and next week the College welcomes young women to the Pre–College Residential Programs. Many Wellesley students are also on campus working on summer research projects with faculty or interning in offices.
Each Friday, the Daily Shot will share a scene from campus to let everyone, near and far, enjoy the special beauty that is Wellesley in the summer. Here, the Butler Boathouse (currently open for Wellesley community members on Tuesdays and Thursdays from 1 to 2:30 pm) is still bathed in light at 7 pm, a day before the summer solstice. The June 21 solstice brings sunset at 8:25 pm, and last light is expected until 9 pm.
Have a summer photo of campus you'd like us to use? Use #WellesleyPlaces on social media to submit it for consideration.