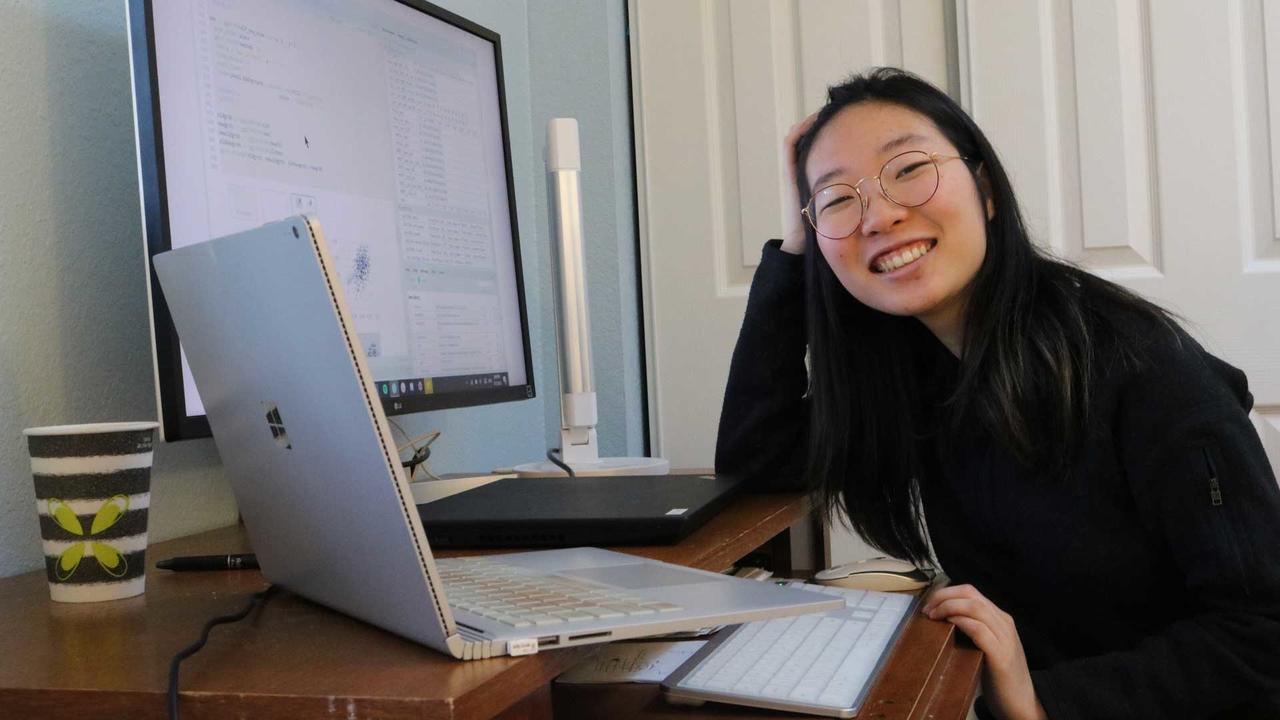 Goldwater Scholarship Winner Wants to Revolutionize Psychiatry
Heesu (Ally) Kim '21 started to envision a career in psychiatry as early as high school, when she was facing challenges of her own and learned "the deep value and social impact of mental health."
"Through every sleepless night and every moment I wanted to give up, I remembered how much I want to help those who suffer," Kim said. "My dream is to attend an MD-PhD program, become a faculty member at an academic hospital, conduct cognitive and genetic neuroscience research through neuroimaging and behavioral genetics, and pioneer psychiatric diagnostics to improve upon today's model of psychiatry."
Kim was recently awarded a 2020 Barry Goldwater Scholarship, which covers the cost of tuition, fees, books, and room and board up to a maximum of $7,500 per year for undergraduate students of outstanding promise who plan research careers in STEM fields.
Before she came to Wellesley, Kim said her career goals often felt out of reach. She recollects being dissuaded by a teacher in high school from pursuing lofty ambitions, but she persevered and was named a semifinalist in the USA Biology Olympiad. Kim often struggled to navigate opaque academic systems with the support of her immigrant family but without the benefit of financial resources.
A neuroscience major, Kim credits her mentors at Wellesley with shaping her identity as a researcher. Deborah Bauer, lecturer in neuroscience, introduced her to scientific inquiry and literature by teaching her to work with C. elegans worms. Later in her college career, Jeremy Wilmer, associate professor of psychology, fostered Kim's interest in statistics, data visualization, and data science. Kim said these mentors—along with the entire neuroscience department and members of the psychology and statistics departments—cultivated her burgeoning curiosity and helped her build the skills she'll need to be a successful interdisciplinary researcher.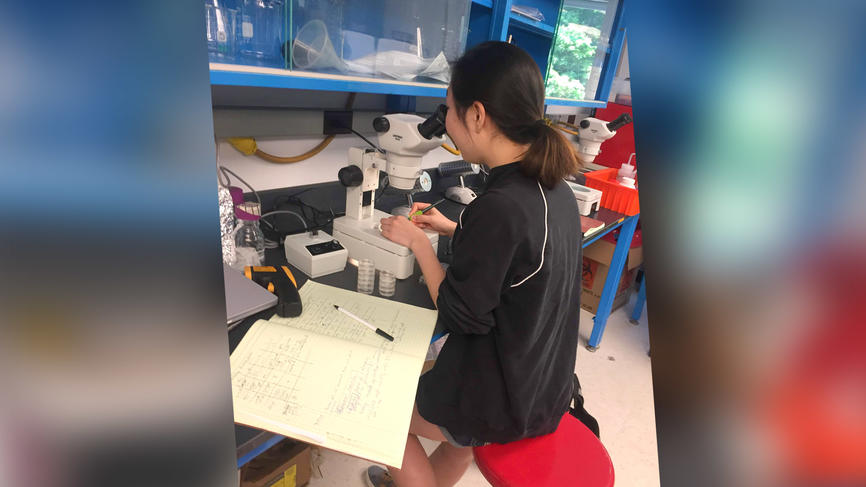 "Ally's interest in solving scientific problems is rooted in both her deep intellectual curiosity and in her desire to improve the human condition," said Bauer. "In the lab, Ally enthusiastically pursued her scientific interests employing a range of techniques, from molecular biology to optics and engineering. When she encountered an area that was new to her, she reached out to experts for help, allowing her to make sophisticated advancements to her projects in a short period of time."
"Ally did excellent work in my PSYC 205 Statistics class in fall 2018 and joined our research group immediately thereafter. In the short 16 months since, she has already presented as a first author at conferences; has contributed author-level work to publication-track research; and, more broadly, has added immeasurably to the fun, inspiration, and sense of community of the whole group," said Wilmer.
Kim gained additional research experience working at the Laboratory for Brain and Cognitive Health Technology at McLean Hospital in December 2018 under the lab's director, Laura Germine. "They showed me what it would be like to be a researcher, taking me to various conferences and guiding me to present and pursue my own projects," Kim said. "Every step of the way, I learned more and more about just how fun the life of a researcher is: It's creating and sharing knowledge with those who are just as excited to unpack the data as you are."
The mission of the Goldwater Foundation and its scholarship program is to help develop the nation's next generation of researchers in the natural sciences, mathematics, and engineering. The scholarship is awarded on the basis of past and current academic performance and/or research experience and of exceptional promise to pursue an interesting and valuable STEM research career after graduation.
The COVID-19 pandemic has reminded Kim of the importance of psychiatric research. The lab she worked in at McLean Hospital is developing methods to help clinicians provide cognitive assessments of patients through telemedicine, and she will continue to work there remotely part-time this summer as well as in a lab at Massachusetts General Hospital (MGH) that is researching genomic medicine in psychiatry. (Kim had anticipated working at the National Institute on Drug Abuse this summer, but the program has been canceled due to the ongoing public health crisis.) While she considers her next steps, Kim said she is grateful for the research opportunities at McLean and MGH, and is excited to see the impact of her team's work.
"Being awarded this honor is much less about the honor itself than it is about the confirmation for me to march onward: It fuels my passion for improving the field of psychiatry through research," Kim said.