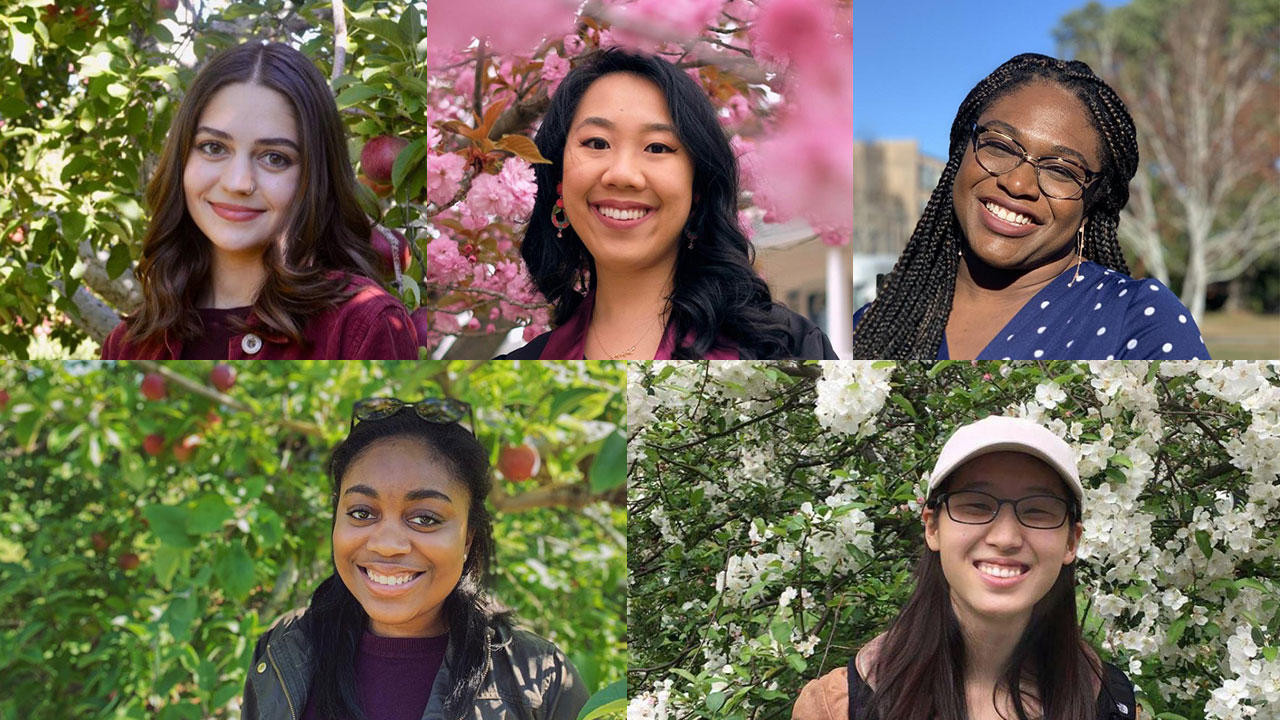 The Making of a Virtual Senior Celebration: Honoring the Red Class of 2020
Earlier this spring as the COVID-19 pandemic hit, schools across the country struggled to decide how to celebrate commencement as state and federal guidelines made large gatherings impossible. On April 1, Wellesley College President Paula A. Johnson announced that Wellesley would hold a virtual ceremony on May 31 and plan to hold an in-person celebration next year, when public health guidelines permit.
"This decision is particularly poignant for me because I will always have a special place in my heart for the red class of 2020," Johnson wrote in her message to the community. "We entered Wellesley together, and together we experienced both the joys and the sorrows of these four years. I have cherished seeing this class mature into outstanding young adults, poised to make a difference in a world that desperately needs their talents and passions."
The Senior Class Council—Co-Presidents Suyoung Choi and Looghermine Claude, Vice President Zoe Wiles, Secretary Georgia Marquez-Grap, and Treasurer Sarah Chu, together with staff from the Office of Student Life, the Events Office, Communications & Public Affairs, and the Wellesley College Alumnae Association got to work planning a celebration that would allow the community to come together to honor the remarkable, red hot class of 2020.
The Senior Class Council began by asking their classmates what elements they wanted to include in this ceremony, understanding that the College plans to host an in-person gathering for the class next year. The seniors responded that they wanted to save many of the traditional elements of commencement for the in-person gathering—and find a way to make the virtual event a celebration of community.
"It is an incredible honor to choose the class speaker that best represents the Class of 2020... we wanted to choose a speaker that is representative of our class and holds a special message that will last long after the virtual celebration."

Members of the Senior Class Council
Instead of a formal program and the reading of graduates' names, they hoped to have some way to share photos of themselves and their friends, and messages with each other, as well as highlight their majors, accomplishments and awards, and favorite memories. The council worked with Communications & Public Affairs to create a digital yearbook. Nearly 500 students from the class submitted content to be featured on the site, which will be fully live on the afternoon of May 29.
Because it was extremely important to the council that their classmates and families be able to watch the ceremony regardless of the timezone where they live, a recording of the entire event will be available online for those who are not able to join live on May 31.
Students and staff worked together to develop the pieces of the virtual celebration:
A student speaker, the conferring of degrees, a compilation video featuring senior members of the Wellesley College Choir (some singing in their cars!), and a surprise appearance by the class commencement speaker, who has also promised to come back for next year's on-campus celebration.
"It is an incredible honor to choose the class speaker that best represents the Class of 2020," members of the Senior Class Council shared. "Commencement marks the last time we are Wellesley students before we enter the 'real world,' so we wanted to choose a speaker that is representative of our class and holds a special message that will last long after the virtual celebration." (This year's speaker will also join the graduates next year to deliver her full address in-person on campus.)
The process of selecting the class commencement speaker was very methodical. In response to a survey the council sent out last spring, the Class of 2020 asked for a speaker with a background in social justice and activism. The council looked for someone who embodies the Wellesley spirit of their class, and whose work focuses on the social issues that Wellesley students deeply care about. They developed a list of candidates to send to the selection committee, which ultimately made the final decision.
"Without giving too much away, we believe the commencement speaker is an excellent fit for our class!" the council shared. "She is an entrepreneur whose work is deeply rooted in activism, earning her numerous accolades, including the Time 100 Most Influential list and Forbes 30 under 30. Her work revolutionizes the way we live our lives, and she empowers others to take control of their own lives, without looking to others for solutions. We are so excited for you to find out who she is during the celebration!"
Senior Class Deans Rebecca Garcia and Lori Tenser have found this class to be particularly determined and reflective during this process, despite the disruption of their final semester on campus. "Our love of and admiration for our seniors has been magnified tenfold during this difficult semester," said Tenser, "as we've seen them display their brilliance and compassionate support for one another." Garcia added, "In particular, we honor and recognize that many students and families are continuing to struggle, even as our community celebrates the achievements of the last four years."
Tune in to celebrate with the class of 2020 on Sunday, May 31, at 12 pm Eastern, and congratulate them on social media using #Wellesley2020.