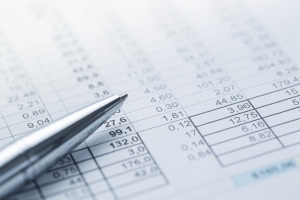 Post Award Services (PAS) manages the post award administrative and financial processes for sponsored programs. PAS 
provides information, training, and assistance regarding post-award matters. Additionally, PAS provides clarification on and 
ensures compliance with post award policies for the College's externally funded grant/sponsored programs portfolio. The 
Director of Post Award Services and the Post Award staff serve as the liaison between faculty, college administrators, and funding agencies 

regarding post award financial management and compliance.  
The Post Award Services team is here to support and guide faculty and staff in the management of their externally funded 
projects. In addition to ensuring appropriate practices through compliance with post award policies and procedures, the staff   oversee the day-to-day post award administration and accounting of sponsored programs, including: 
establishing and managing awards and grant accounts (assigning Worktags) 

providing financial  reports to PI 

invoicing / accounts receivable

financial reporting 

processing financial transactions / adjustments / corrections

administering processes for approval of project extensions 

closeout procedures 
As the recipient of sponsored funding, the PI has overall responsibility -- fiscal and programmatic -- for the conduct of the project described in the proposal. This means ensuring that all funds spent under the grant are reasonable and necessary to the research/project conducted and meet all sponsor and institutional standards.  
The College's grant activity is audited on an annual basis. The failure of PIs to adhere to accepted practices for the management of grant funds jeopardizes the PI and the College's eligibility for future awards. Post-Award Services (PAS) staff are available to help with interpreting guidelines, but it is ultimately the responsibility of the PI to become familiar with and to comply with the regulations of the

particular funding agency.  
Please feel free to reach out to your assigned PAS grant accountant at any time with questions you may have, to request a budget update, or to request training in grant management tasks. We are here to help you and your project succeed!