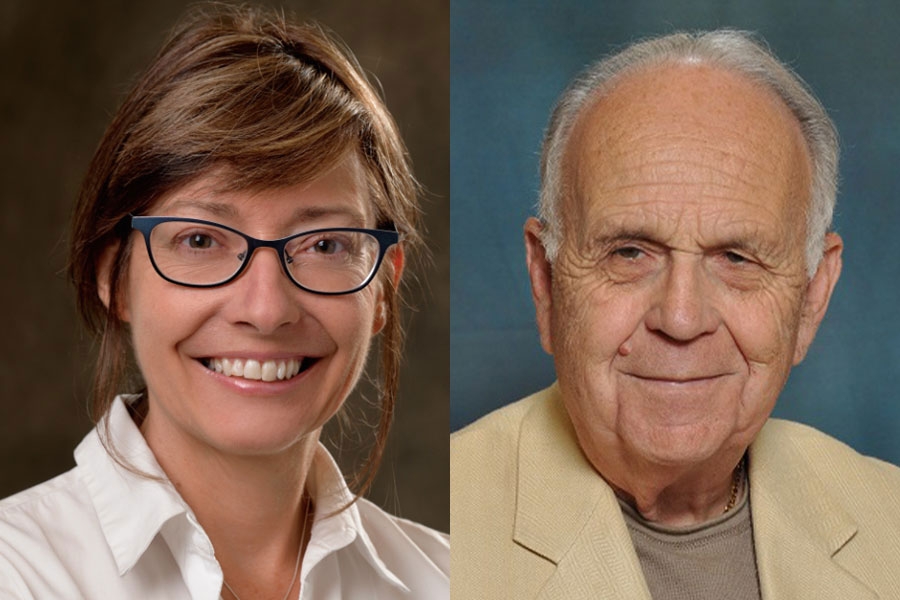 What Is the Point of College? Stanley Fish and Alice Dreger in Conversation
Feb 13, 2019, 5 PM
Alumnae Hall Ballroom
Free and open to the public
What is the point of college? What is (or what should be) the purpose of undergraduate graduation? Some make instrumentalist arguments for college, saying that it prepares students for the workforce or to be better citizens, or that college cultivates empathy and related virtues. Others maintain that the pursuit of truth for its own sake provides the sole justification for college. If they are right that the point of college is truth, then what kind of speech and inquiry best supports its pursuit? Should college be a place where freedom of speech is cultivated and expressed, however controversial and even hurtful it might be? Or ought higher education to impose limits on free speech and inquiry to protect the sensitivities of groups or individuals or to strengthen the advancement of knowledge? How much or how little should politics be present in college classrooms and campus life? Should teachers and students be activists, and, if so, when and how? Where, ultimately, is the point of college to be found?
Stanley Fish, professor of law at Florida International University, and Alice Dreger, former professor of clinical medical humanities and bioethics at Northwestern University and journalist in East Lansing, Mich., will discuss these and other questions about the role of the university and the importance of freedom of inquiry on college campuses. Moderated by Kathryn Lynch, director of the Freedom Project and Katharine Lee Bates and Sophie Chantal Hart Professor of English at Wellesley.
Stanley Fish is a world-renowned literary theorist and legal scholar. He began his academic career in the English department at the University of California, then became the Kenan Professor of English and Humanities at Johns Hopkins University, where he taught from 1974 to 1985, before becoming a professor of English and of law at Duke. He was dean of the College of Liberal Arts and Sciences at the University of Illinois from 1999 to 2004. Fish, who has written over 200 scholarly books and articles, currently teaches at Florida International College of Law as the Davidson-Kahn Distinguished University Professor of Humanities and Law, and at Benjamin N. Cardozo School of Law as the Floersheimer Distinguished Visiting Professor of Law.
Alice Dreger is a writer, historian, and journalist. Formerly a professor at Michigan State and at Northwestern University, she currently works as a news publisher for East Lansing Info, a local news organization in Michigan that she founded. The author of four books, she has won many fellowships and awards, including a Guggenheim to write her acclaimed Galileo's Middle Finger, which was an editor's choice in the New York Times Book Review. She has written for the New York Times, the Washington Post, the Wall Street Journal, and the Guardian and many other distinguished venues. Recently she was named the first winner of Heterodox Academy's Courage Award.
For questions, please contact: Caryn Sowa, csowa@wellesley.edu
This event is sponsored by the Freedom Project.