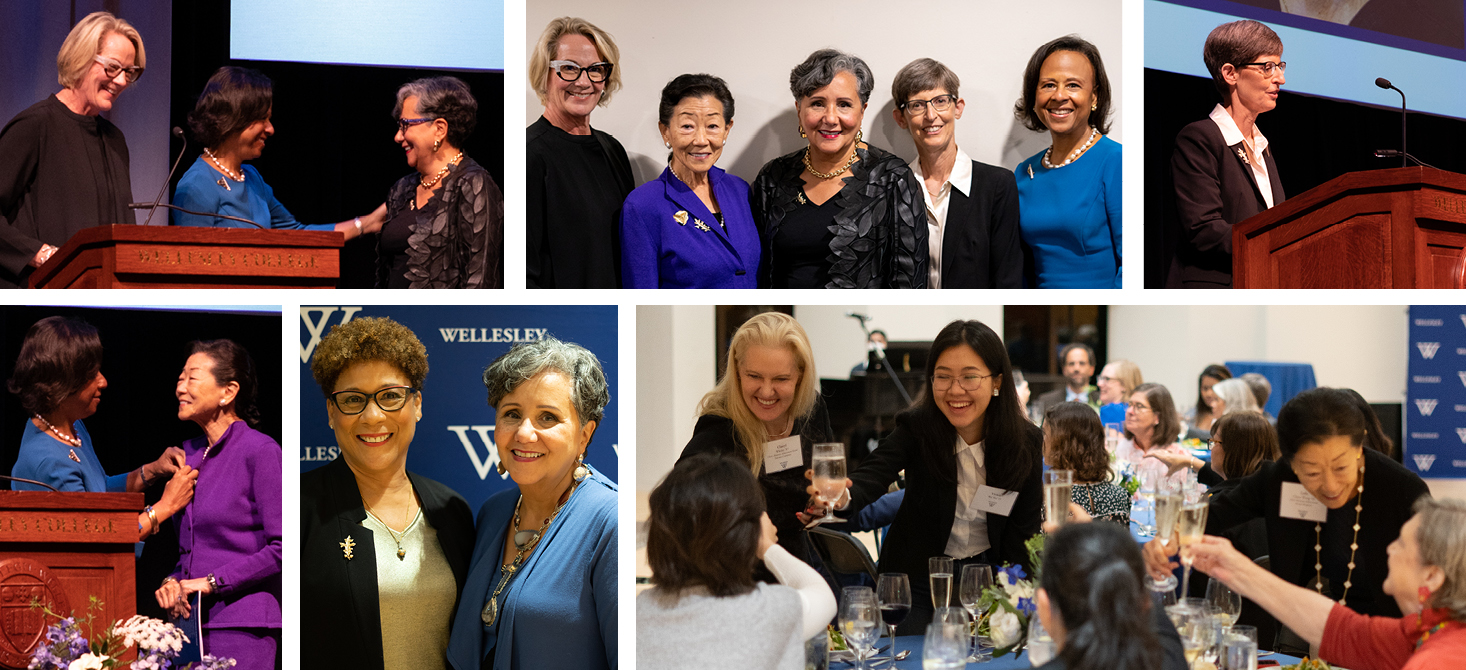 Alumnae Achievement Awards
The Wellesley College Alumnae Achievement Award recognizes alumnae who have brought honor to themselves and to Wellesley College through their outstanding achievements.
Faculty & Staff Service Award
Education is a lifelong pursuit and passion of Wellesley alumnae. With that in mind, the Association recognizes the dedicated service that faculty members give to alumnae by participating in Association programs.
Fellowships & Scholarships for Alumnae
As an alum, you have access to Wellesley Fellowship Programs resources and advice from our team in Career Education. Fellowships and scholarships can fund graduate or professional study, purposeful travel, professional placements, self-designed projects, and so much more. View fellowship opportunities for alums. 
Wellesley College Alumnae Honorary Members
Honorary members of the Association are individuals who have made a life-long connection to Wellesley alumnae through their dedicated commitment to Wellesley College and the Association.  This honor is bestowed upon a few individuals each year at the Association's annual meeting during Reunion.
Sed Ministrare Volunteer Award
The Alumnae Association's newest award honors and celebrates outstanding volunteer service. To receive this award an alumna will have made significant or innovative contributions, shown superior performance and leadership, or have exceptionally embodied the motto, Non Ministrari sed Ministrare.
Syrena Stackpole Award
The Syrena Stackpole Award is given annually in recognition of an alumna's dedicated service and exceptional commitment to Wellesley College.