Library & Technology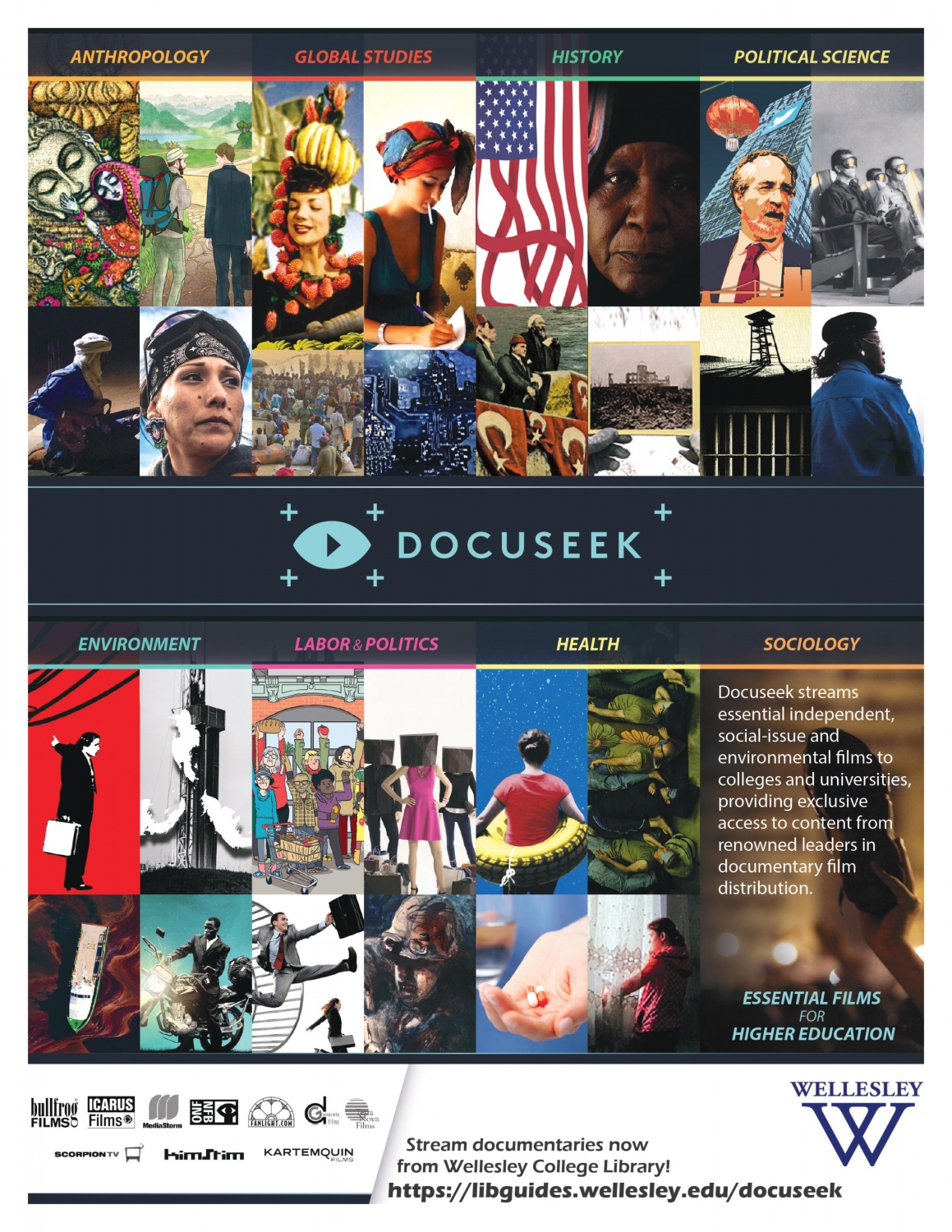 Thanks to generous funding by the Friends of Wellesley College Library, we are now offering Docuseek2, a broad collection of streaming documentary films for education. Check it out!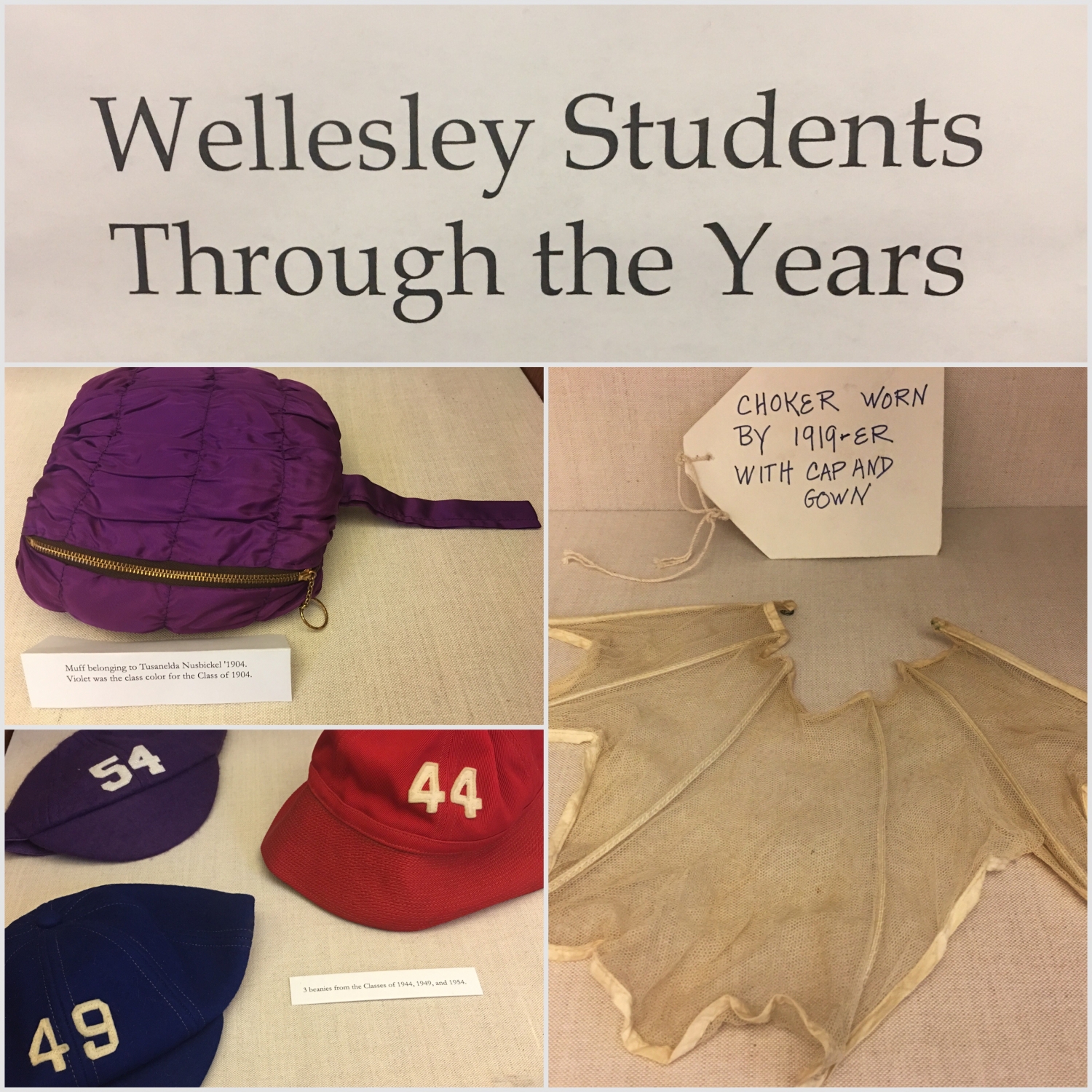 Chokers, Muffs, and Beanies, oh my!
Just in time for Commencement and Reunion 2019, a new exhibit has been mounted in the display cases on the 2nd floor of Clapp Library!
Wellesley Students Through the Years: An exhibition from the Wellesley College Archives, curated by LTS/Archives staff members Rebecca Goldman, Natalia Gutiérrez-Jones, and Sara Ludovissy, features some fabulous ephemera associated with the '4 and '9 classes over the years. Horoscopes, uniforms, and the contents of an ersatz time capsule from the Class of 1919 are featured. Come have a look! 
The exhibit will run through the Summer of 2019.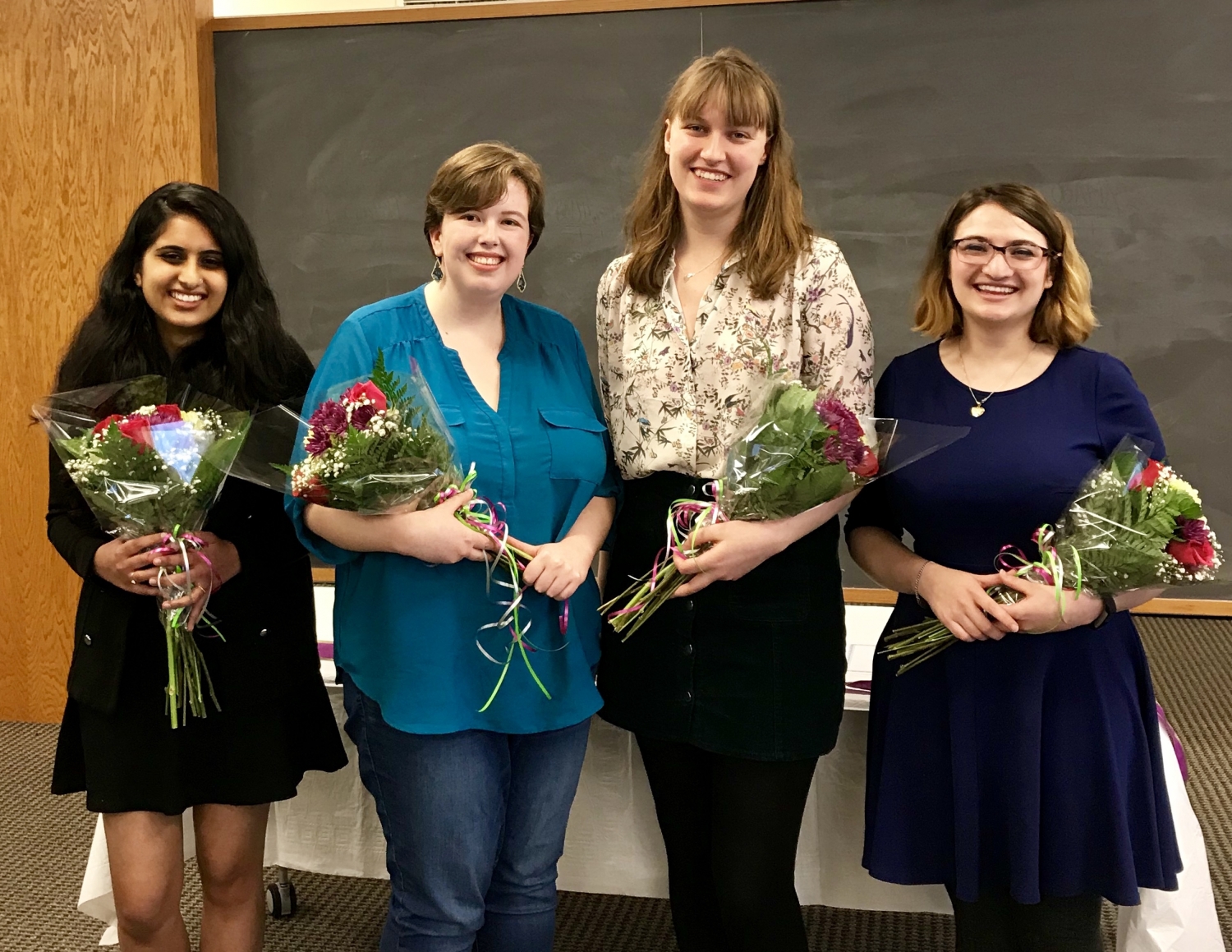 On May 14, 2019 the Student Library Research Awards, generously funded by the Friends of Wellesley College Library, were presented. From left to right, the 2019 winners were:
Sanjana Kothary '21 won the 100/200-level Award for her EDUC 215 paper, "I Am, Because We Are: Intersubjectivity and the Ethics of Care in Student-Teacher Relationships." Supporting faculty: Deepa Vasudevan
Victoria Cottrell '22 won the First Year Award for her WRIT 187 paper, "Sanitationists, Sewers, and Shoe-Leather: Political and Social Subtexts in British Cholera Epidemiology, 1848-1855." Supporting faculty: Simon Grote
Emily Martin '21 won the Independent Study Award for her ANTH 350 paper, "Veganism, Race, and Soul Food: Evaluating Reproductions of Race in Vegan Spaces." Supporting faculty: Justin Armstrong
Angela Coco '19 won the 300-level Award for her HIST 352 paper, "The Powerful Mind is the Healthy Mind: Ralph Waldo Emerson's Representative Men (1850) and the History of Mental Health." Supporting faculty: Simon Grote
Clare Doyle '20 (not pictured here) received an honorable mention for her ECON 350 paper, "Tax Havens and Multinational Corporate Income Tax Avoidance." Supporting faculty: Akila Weerapana