Library & Technology
Zoom Meeting Status Updates
We will list any important Zoom Meeting updates in this space.
CANCELLED: Feeding the Revolution: Cookbooks, Recipes, and Women as Culinary Activists in the Early American Republic
Thursday, March 12, 5:00 PM
Collins Cinema, Wellesley College (map)
Please join the Friends of Wellesley College Library for a lecture by Nancy Siegel, Professor of art history and culinary history at Towson University.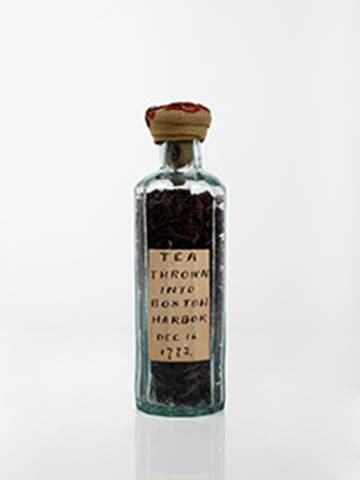 Container of Tea from the Boston Tea Party. Image Courtesy of the American Antiquarian Society.
From the late 18th through the early decades of the 19th century, recipes linking food to politics—with names such as Election Cake, Independence Cake, Democratic Tea Cakes, and Liberty Tea—became increasingly popular as a means to communicate caution or approval regarding the state of affairs in the United States. Women, in particular, became culinary activists who authored cookbooks in praise of the new and fragile nation; they provided a platform for promoting democratic ideals and engraining them in the public consciousness more powerfully than presidential addresses or ratified documents ever could.
Join us after the talk for a reception featuring Election Cake and Liberty Tea!
For more information, see https://www.wellesley.edu/events/node/171726.