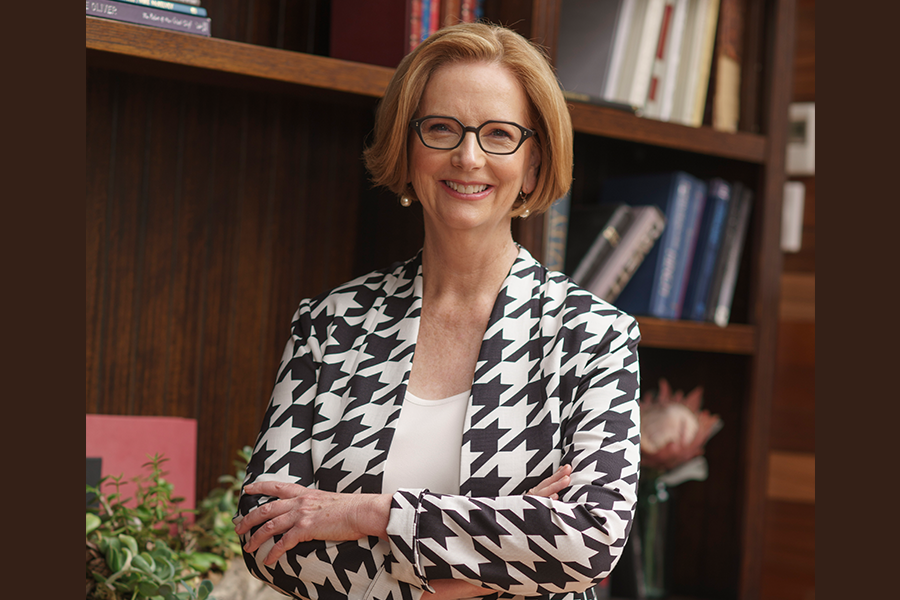 The Misogyny Speech 10 Years Later
A Conversation with Julia Gillard and President Paula A. Johnson
Dec 5, 2022, 12 PM
Tishman Commons
Free and open to the public
On October 9, 2012, Julia Gillard, Australia's prime minister at the time and the first woman to hold the position, delivered one of the most impassioned and iconic speeches in the history of that nation's politics.
Gillard's "misogyny speech," as it became known, reverberated around the world. Her words were a call to arms—misogyny and sexism should no longer be tolerated, she said, because women are entitled to a better standard in private, public, and professional life. Ten years later, her speech continues to inspire and challenge us to call out sexism and misogyny in every field. 
On December 5, Wellesley is pleased to host Gillard, now chair of the Global Institute for Women's Leadership, in a conversation with President Paula A. Johnson to celebrate the speech, discuss its legacy, and explore what comes next in the fight for equality.
12 to 12:30 p.m.: Community reception
12:30 to 1:30 p.m.: Conversation
Please note that all visitors to the College must be vaccinated and complete the visitor registration form. This event will also be livestreamed.
For more information, please contact:
presidentsoffice@wellesley.edu