Look Up and Admire Wellesley's Airborne Denizens—Birds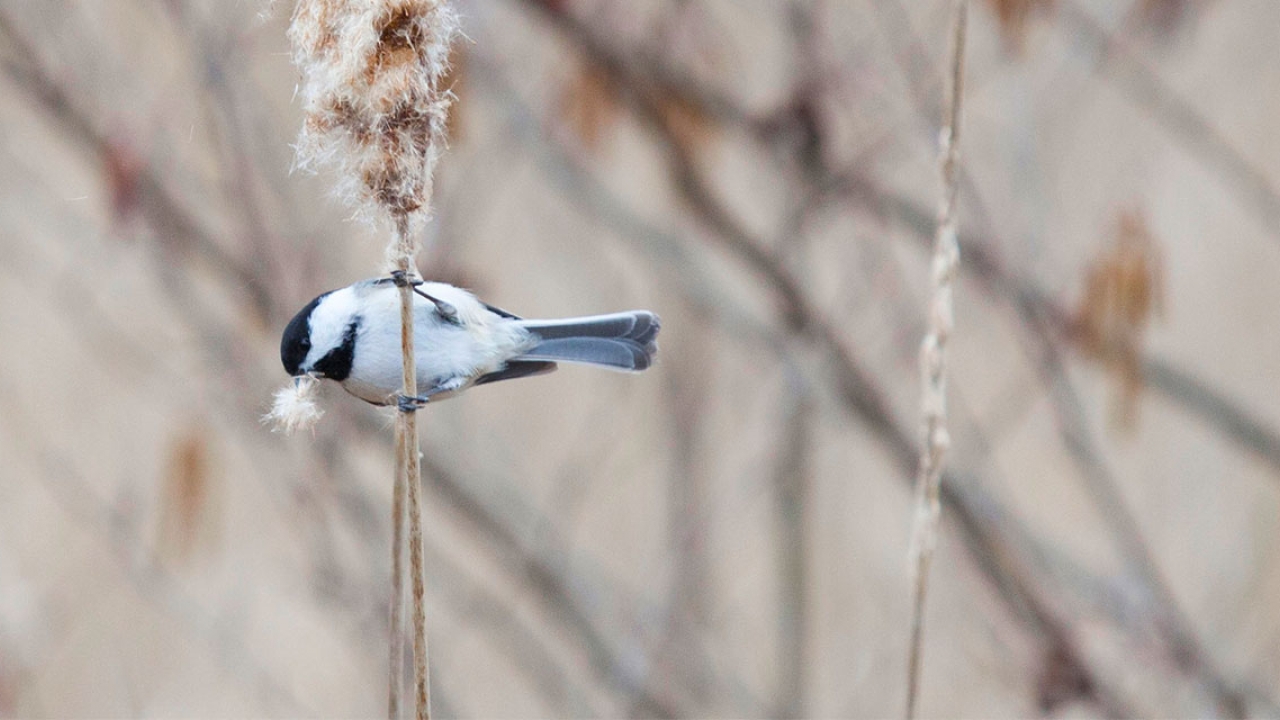 Plucky, black-capped chickadees, each about the size of a tennis ball, never migrate during the winter as many birds do. They can be found throughout the winter and into the spring huddled in their habitat among willow thickets and open spaces—places like Munger Meadow.
It may be a diminutive bird, but the chickadee is very much a part of Wellesley's landscape and ecology. Han Qiao '19, a media arts & sciences and mathematics major, captured aspects of the chickadee and several other bird species in a booklet titled Birds of Wellesley College. Through an internship with the Paulson Ecology of Place Initiative last year, Han explored the campus' natural environment—particularly the birds.
During her routine bird watching walks, Qiao "got to know more and more about birds that are living on campus," she said. "I found that a lot of birds are colorful and have beautiful calls and thought it (the booklet) could be a good way to engage people to take their first step to learn about the landscape around us."
Qiao was impressed enough to select eight bird species for her booklet, in which she compiled their characteristics: habitat, food, migration, and habits. She also created maps for the areas on campus they frequent. Besides the chickadee, she includes the red-winged blackbird, the song sparrow, and the American robin.
Library and Technology Services and archives helped Qiao prepare the booklet. Paper copies can be found at locations around campus, including Jewett Art Gallery, Clapp, Pendleton West, Sage Hall, and the Lulu Chow Wang Campus Center.
Suzanne Langridge, director of the Paulson Initiative, said that Qiao's project should inspire those who enjoy the campus grounds to appreciate birds as a distinctive feature of Wellesley's environs.
"Her observations went beyond noticing the different colors or markings, to noticing their different sounds, to their habits and how they live in this shared space," Langridge remarked. "This type of deep understanding of other species sharing this landscape provides a window to nature and builds a strong sense of place."