Controversy at the Latin Grammys: Why Was Reggaetón Slighted?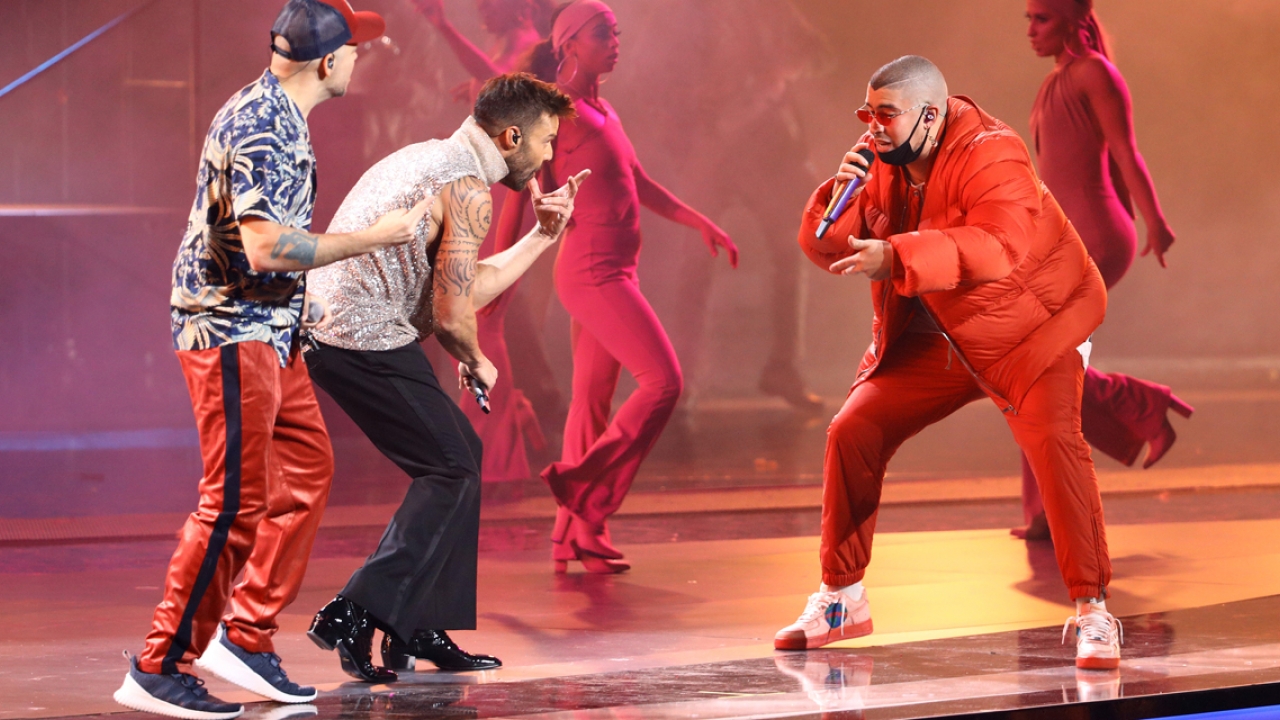 When the Latin Recording Academy released its nominations for the Latin Grammy awards in September, there was an outcry among many artists because reggaetón was not represented in many of the major categories.
We asked Wellesley College assistant professor of American studies and reggaetón expert Petra Rivera-Rideau to weigh in on the controversy and share her perspective. Rivera-Rideau, who recently published research on the impact of Enrique Iglesias' 2014 hit song Bailando, is the author of Remixing Reggaetón: The Cultural Politics of Race in Puerto Rico and studies race and ethnic identities and popular culture in Latin America and U.S. Latinx communities.
Q: Why do you think reggaetón is not receiving recognition from the Academy, despite its popularity?
Petra Rivera-Rideau: Reggaetón began in working class, urban communities in Puerto Rico in the 1990s. These communities, including poor neighborhoods and public housing developments, were described as places of criminality, deviance, and hypersexuality—descriptions that were rooted in class and race stereotypes. Moreover, these stereotypes ignored the long history of institutional racism in Puerto Rico that adversely affected these communities.
Although reggaetón has grown more popular, it has not shed its seedy reputation, and it is still looked down upon. The Latin Grammys has had a history of dismissing musical forms associated with more working-class communities. This is not the first time reggaetón has been slighted by the Latin Grammys. Back in 2005, when reggaetón was swiftly becoming the number-one music genre in the Latin music world and Daddy Yankee's Gasolina broke through Spanish and English language markets, reggaetón artists and producers were excluded from major categories like album of the year, song of the year, and record of the year. The same thing is happening 15 years later, despite the fact that reggaetón has continued to grow more mainstream and global to become one of the most popular musical forms worldwide.
Q: How has reggaetón influenced culture and music, and what do you think the future holds for it?
Rivera-Rideau: When I started my dissertation research in the mid-2000s, many people told me I should move quickly because reggaetón would be just a fad and was bound to phase out. Nothing could be further from the truth. Instead, we have seen reggaetón influence popular music in both the Latin music world and in English language pop. Reggaetón artists are sought out by both Latin and English language pop artists—major pop stars like Drake, Justin Bieber, and Madonna have all performed with reggaetón artists in recent years.
Still, reggaetón continues to have a bad reputation. As I discuss in my recent research, "Reinventing Enrique Iglesias: Constructing Latino whiteness in the Latin urban scene," Iglesias' song Bailando took reggaetón and made it more palatable to mainstream Latin audiences who had not necessarily embraced the genre in the past. Iglesias had a successful career prior to Bailando and was known then as the "King of Latin Pop," and the song, building off the popularity of reggaetón, made him relevant again after years of languishing record sales. Iglesias also managed to bypass the Latin Grammys' tendency to disregard reggaetón, earning three Latin Grammys, including song of the year for Bailando.
Q: How does reggaetón connect with issues of race, culture, and activism?
Rivera-Rideau: In my article on Iglesias, I use Bailando to talk about broader racial dynamics in Latin music in which Afro-Latino musical practices like reggaetón become "whitened" over time and integrated into the Latin pop mainstream. I think Bailando was the beginning of this major wave of reggaetón/pop. We have also seen Latin urban music genres like reggaetón and Latin trap persist and grow in popularity despite these shifts in the mainstream.
Bad Bunny is a trap and reggaetón artist widely respected for his activism, in addition to his lyrics and flow. At a recent panel I hosted at Harvard with him, we discussed his participation in protests in Puerto Rico this past summer, as well as the larger political messages in his music and music videos around gender identity, domestic violence, and other issues pertinent to Puerto Rico and Latinx communities. I think he sees his music as an avenue to present social critique, even if it may not always be in the most obvious way, and he sees this as a critical part of his music making process.
Talking to him has been one of the highlights of my career. It is hard to pick one highlight from that conversation, but I think for me the main highlight was really seeing how thrilled the students were to hear from one of their musical idols, including many from Wellesley who have written papers and done projects about Bad Bunny in my Latinx studies classes. 
When Bad Bunny won Best Urban Album during the awards, he said, "To the members of the Academy, with all due respect, reggaetón is part of Latin culture and is representing Latinos on a global level the same as many other genres of music," a comment which I see as a clear critique of the Academy's snubbing of reggaeton this year.
Photo caption: (L-R) Residente, Ricky Martin and Bad Bunny perform onstage during the 20th annual Latin GRAMMY Awards at MGM Grand Garden Arena on November 14, 2019 in Las Vegas, Nevada.