Students and Faculty to Deliver Recommendations to Board Subcommittee on Fossil Fuel Investments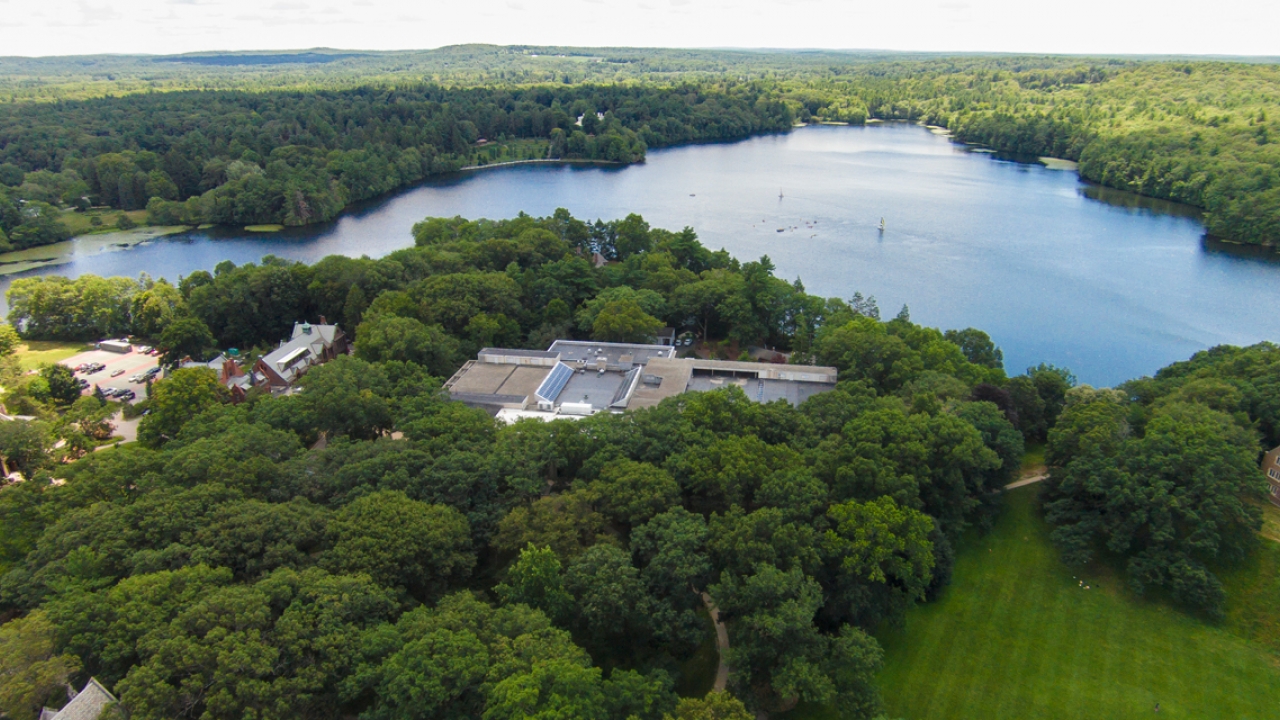 A debate over the role of colleges and universities in addressing climate change has been growing on campuses across the country in the past year. On February 5, students, faculty, and members of the Wellesley College Board of Trustees will have a chance to engage in that very important discussion as it relates to the College's fossil fuel investment policies and practices.  
Wellesley has been moving forward on a number of fronts to reduce its carbon footprint. E2040, a working group of the Board of Trustees, has been laying the groundwork to define a pathway to carbon neutrality through the development of an energy master plan. In 2018, the College approved $18 million to improve Wellesley's energy infrastructure and $6 million for energy efficiency measures on campus in order to lower the College's electricity use by 18 percent and thermal energy use by 6 percent from current levels by 2022. The College is on track to meet key objectives for greenhouse gas reductions set forth in the 2016 sustainability plan approved by the board. In addition, Wellesley faculty are looking at ways to use the liberal arts curriculum and collaborative teaching to improve students' understanding of climate change.
This past summer, the Investment Office began a broad assessment of the many ways climate change could impact the College's portfolio over the next 15 to 20 years. One element of that work is assessing the role of energy investments. In a recent communication to the community, Debby Kuenstner, the College's chief investment officer, wrote: "Changing the College's energy investment strategy has financial implications that need to be carefully evaluated." She encouraged students and faculty to be part of the deliberative process, and to share their recommendations with the board's Subcommittee on Investment Responsibility (SIR) at its February 5 meeting. 
Both students and faculty have submitted proposals to SIR, which they will present at the meeting.  
"We initially started our proposal with the help of faculty after Smith announced their divestment in October," Renew Wellesley members shared in an email. "Preventing the exacerbation of the effects of the climate crisis requires a combination of bold leadership and swift and meaningful action on an institutional level." 
Aspects from the student proposal that Renew submitted include the disproportionate impact of climate change on women and gender minorities, who are especially susceptible to its effects. "Wellesley cannot claim to champion gender equality while also supporting the perpetuation of environmental injustice against women and gender minorities through its investments. In divesting from fossil fuels, Wellesley can take a stand against the gendered threats that climate change poses," they wrote. 
This is not the first time the College has addressed the issue of fossil fuel investments. In 2014, a working group of trustees, faculty, and administrators explored a call to freeze any new investment in fossil-fuel companies and to free the College within five years of all such investments, direct or indirect, as Wellesley magazine reported. At that time, the board didn't change investment policy, explaining that it did not support using the College's endowment as a lever for social change and that such an action would ultimately conflict with the purpose of the endowment. It did take other actions to address climate change.    
"Unlike 2014, this divestment campaign is part of a much broader College effort to address climate change," said Jay Turner, associate professor of environmental studies. "This, too, is an impressive student-led initiative, but it has succeeded in galvanizing the faculty as well. In December, Academic Council voted 90 percent in favor of divesting from fossil fuels." 
The faculty's proposal calls for an end to direct investments in the fossil fuel industry and the unwinding of any existing investments over the course of a decade; a public declaration of the College's preference to work with investment managers who make de minimus investments in fossil fuels; and public reporting annually on the College's remaining fossil fuel exposure.
"There is consensus among board members and the leadership of the College that climate change is an urgent matter," said trustee Grace Toh, chair of the SIR. "We look forward to the opportunity to hear the ideas and arguments that students and faculty are bringing to this important dialogue, and we think it is important for the community to understand that our primary charge and responsibility as board members is to the long-term future of Wellesley, to be stewards of the College in the best interest of students today and tomorrow." 
Following this week's discussion, SIR will develop a recommendation to submit to the board's Investment Committee. It is expected that the board will vote on the issue at its April 2020 meeting.