What Happens When Women Have a Say in Rural Economies: A Conversation with Land Rights Expert Bina Agarwal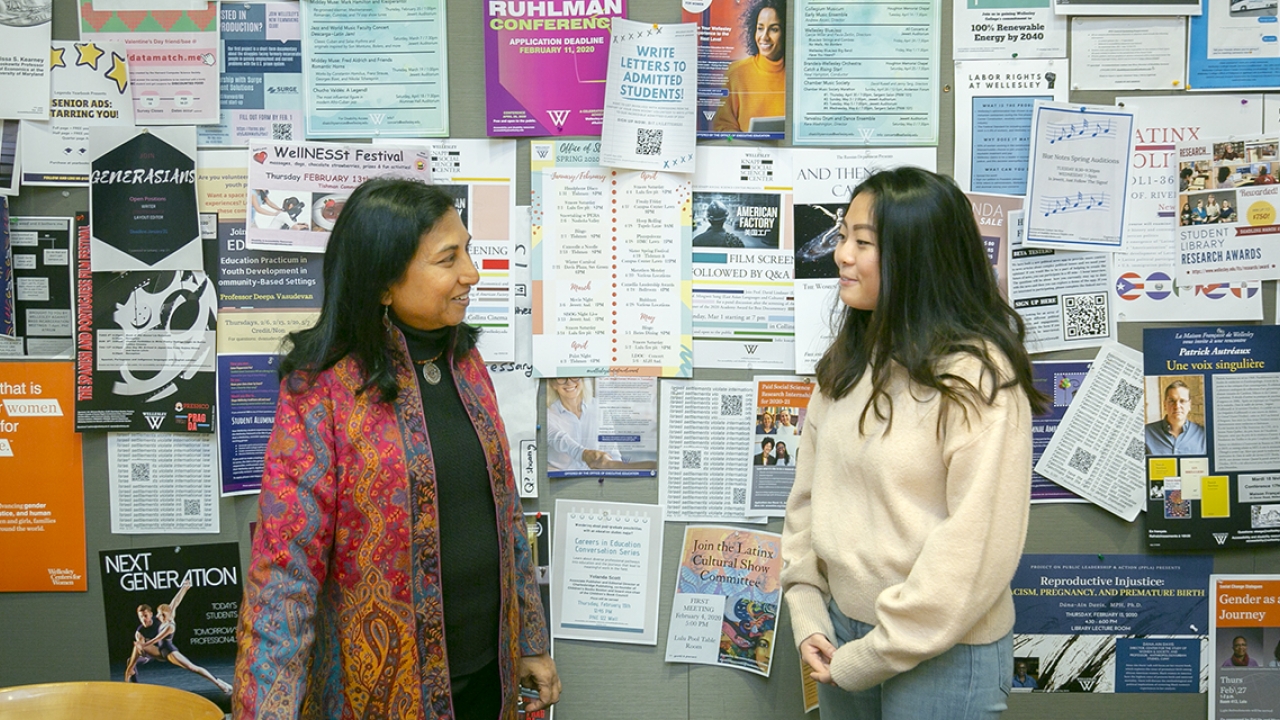 What happens when women have the power to make decisions about agricultural land?
In January, a group of Albright fellows with the Madeleine Korbel Albright Institute for Global Affairs looked for answers to that question as part of their Wintersession project. Their search led them to Bina Agarwal, land rights expert, Indian development economist, and professor of development economics and environment at the Global Development Institute at the University of Manchester. Her book A Field of One's Own: Gender and Land Rights in South Asia became the centerpiece of the group's research.
Governments, NGOs, and international agencies have relied on Agarwal's research to help them understand the connections between women's rights, land rights, poverty, climate change, and the political economy of gender. On February 13 and by invitation from the Albright fellows, Agarwal spoke to the College community about her work at an event hosted by the Department of Sociology, the South Asia Studies Program, the Wellesley Association for South Asian Cultures, and the Economic Student Association.
Afterward, Agarwal continued the conversation with Albright fellow Kelly Hsu '21. In this audio story, they discuss how Agarwal found her research focus, the future of gender and land rights, and how women's rights to agricultural land relate to development and conservation.
Photo: Bina Agarwal (left) and Kelly Hsu '21 (right)