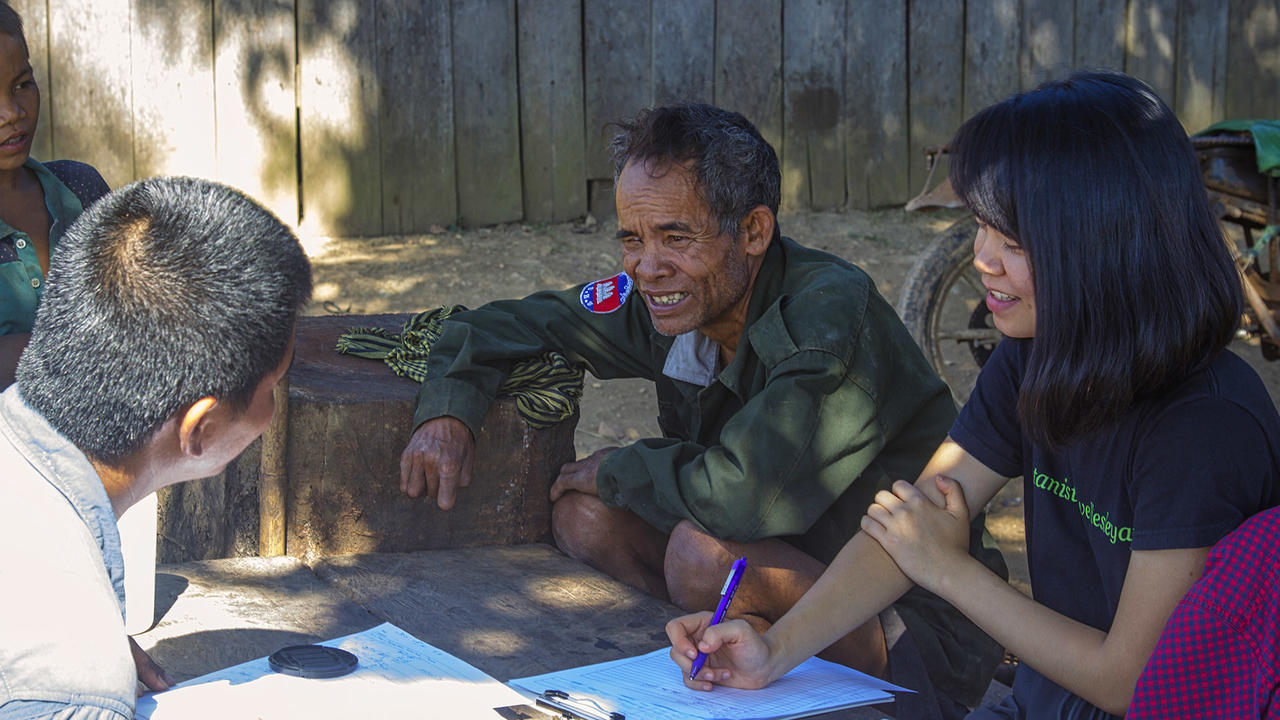 Watson Fellowship Recipient Will Explore Veganism Around the Globe
In the fall of 2016, Yuxi Xia '20 signed up for her first class at Wellesley—a first-year seminar titled Environment and Society: Food, Agriculture, and Sustainability, taught by botany fellow Katherine Goodall. The course opened her eyes to the environmental impact of global food systems, and it made her think of her grandparents' family farm in Hunan, China. It was during visits there that Xia became acutely aware of the connection between food, people, and the earth.
"I saw chickens roaming free on hills shaded by bamboo forests directly behind my grandparents' house; they were raised on a diet of grains supplemented with worms and wild vegetables they foraged themselves," Xia said. "Each time at the end of our visit, my grandparents filled the truck of our car with fresh vegetables, eggs, chicken, and all kinds of homemade delicacies like pickles and preserved bamboo shoots." Later, Xia would see the number of small farms like her grandparents' dwindle in rural China as economics incentivized the rise of industrial farming methods.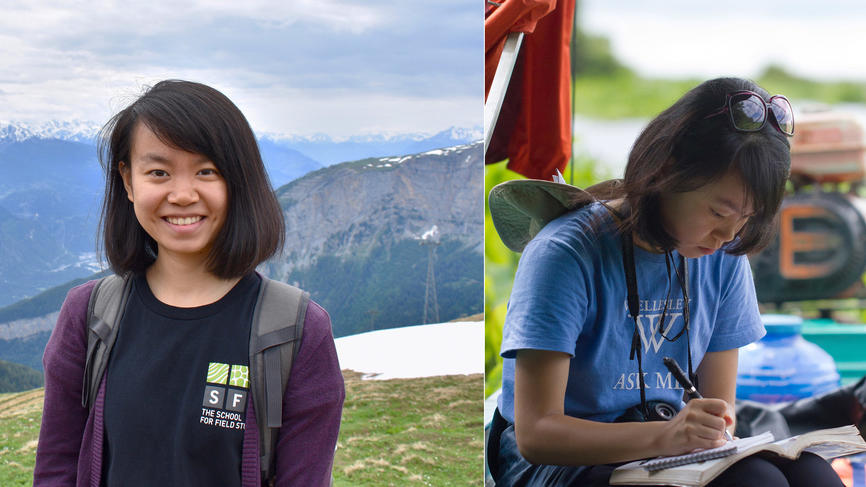 Both her personal and academic experiences inspired Xia to write what became her successful proposal for a Thomas J. Watson Fellowship: "Plant-Based Lifestyles: Veganism Around the World." As one of 47 college seniors this year who were awarded a one-year grant of $36,000 for purposeful, independent exploration outside the United States, Xia will be embarking on a self-designed project to learn what motivates ethical consumption across cultures and the environmental impact of food choices. (Cseca Gazzolo '20 also received a Watson fellowship, to study ethics across religious divides.)
"By living in vegan communities and exploring their foodscapes—the places, people, production processes, and meanings associated with their food—I hope to understand the lived experiences of being vegan across cultures and find ways to adapt veganism to various cultural contexts and customs," she said. Her interest in the topic is based on environmental and ethical concerns linked to animal agriculture as a leading cause of greenhouse gas emissions, deforestation, water pollution, and biodiversity loss. Xia is deferring her project for two years due to the pandemic; in the meantime, she is developing adaptable plans to travel to communities in Italy, Israel, Ethiopia, India, South Korea, and Brazil.
"The Watson Fellowship seeks creative proposals from students who are deeply curious about the world around them and how they might best contribute to it," said Kate Dailinger, program director for fellowships in Wellesley Career Education. "It offers an extraordinary chance to challenge themselves to go beyond the familiar, to learn from other perspectives and ways of doing things, and (in beautiful alignment with Wellesley's values) 'to envision the world in which they want to live and to take action to make it real."
At Wellesley, Xia has explored human/animal and human/environmental interactions. She majored in environmental studies and minored in anthropology, and she began abstaining from consuming animal products in her sophomore year.
"By living in vegan communities and exploring their foodscapes, I hope to understand the lived experiences of being vegan across cultures and find ways to adapt veganism to various cultural contexts and customs."

Yuxi Xia '20
As a junior, Xia researched veganism while studying abroad in Shanghai and Cambodia, supported by the Environmental Studies Opportunity Fund. She interviewed vegans about their motivations and the effects of living a vegan lifestyle, trying to understand what it means to be vegan in a metropolis of blending cultures, trends, and religion. She also looked at the increasing popularity of vegan burgers and dumplings and the impact of introducing Western vegan dishes into local Asian food cultures. In Cambodia, Xia noted that four of the five vegan restaurants in the city of Siem Reap were owned by expatriates and catered mainly to visitors from the global north. "Although there are many Khmer (Cambodian) vegan dishes, veganism there is not tied to Khmer culture," Xia said.
This semester, Xia took a Calderwood Seminar in Public Writing with Jay Turner, associate professor of environmental studies, where she focused on environmental synthesis and communication by writing a series of articles on veganism for a public audience.
"I appreciate the whole [Environmental Studies] department at Wellesley so much. My professors have all profoundly inspired me. Seeing how dedicated they are and how much they care about their students' learning and overall development has truly touched me," Xia said about her experience.
She talked about how Beth DeSombre, Camilla Chandler Frost Professor of Environmental Studies and her major advisor, has been a role model and anchor throughout her education and the fellowship application process.
"Yuxi is one of the most focused and thoughtful students I have worked with," said DeSombre. "She has organized much of her education—both in a curricular and extracurricular context—around thinking through how we can make ethical and environmentally-sensitive choices across all our behaviors, with a particular focus on food. Her Watson project brings together this concern for making the world better with a dedication to thinking through the cultural, ethical, and environmental implications of the choices societies make about eating animals or not."
When she can eventually begin her fellowship, Xia looks forward to investigating the ways that ethical food consumption intersects with—or diverges from—traditional food cultures. "Even if I may find more questions instead of answers, I believe this journey will provide me a more holistic and complex understanding of the challenges and strategies to creating a more compassionate world in which more people are nourished by plant-based meals," she said.