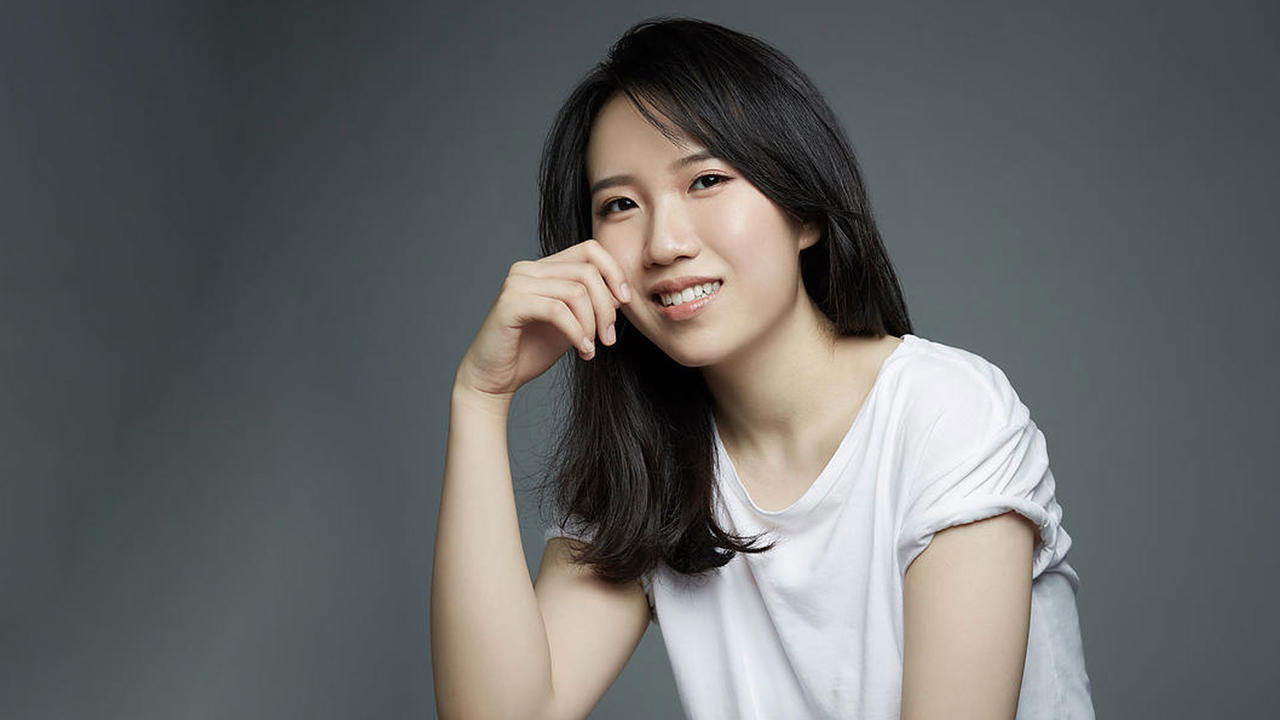 How a Wellesley Student Is Helping to Build a Coalition to Combat Global Xenophobia, Promote Inclusion
As the coronavirus continues to push many aspects of college life online, Charlotte Wu '23 is organizing digitally to help confront and combat the recent rise of xenophobia in the United States and around the globe.
Wu is a founding member of the East Coast Coalition for Tolerance and Non-Discrimination (ECC), a new nonprofit committed to promoting social inclusion for marginalized people. For the first few months of the organization's existence, Wu, the group's marketing director, traveled regularly to New York for executive board meetings, where she would discuss projects, plans, and growth strategy. Those in-person meetings came to a halt as the pandemic took hold, but the ECC has continued to grow, and Wu has moved her marketing work fully online.
The group was founded by NYU student Stéphane Bincheng Mao, a friend of Wu's with whom she first connected on Facebook. "Bincheng and I really clicked because he had a lot of interest in solving social inequality problems in the U.S.," Wu said. "It was his idea to establish this organization, and to gather young people, and raise voices so we can basically raise the public's awareness of minority inclusion."
Wu was inspired to advocate for inclusion in part because of her own experiences as a newcomer to Hong Kong, where she moved with her family from Shenzhen, China, when she was in middle school. "In Hong Kong, I was discriminated against when I didn't speak Cantonese," Wu said. "That was a time that was very difficult for me." At Wellesley, Wu was further inspired by Introduction to Psychology, taught by Kyra Kulik-Johnson, lecturer in psychology, where she examined the many negative stereotypes and depictions of Native Americans used as logos by professional sports teams across the United States.
"I now realize that minority inclusion is not distinctive to one region, but an issue with global manifestations," she said.
The ECC seeks to raise awareness primarily through socially concerned initiatives. Wu has helped steer the group's strategy for growth, directing its efforts to establish relationships with other nonprofits, community organizations, colleges and universities, and advocacy groups to promote equality throughout the world.
"As young college students, I think we have a job and a duty to be working toward this. I think that's what makes [ECC] special and unique: It unites and empowers young people to stand up for social justice."

Charlotte Wu '23
Wu said the group has experienced early successes as well as challenges. "At first, no one knew who we were," she said. "We had to send a lot of cold emails to people and organizations. Initially, not many people responded to us. We would send out 50 emails and only get one or two replies. That was very discouraging at the beginning, but later on we met a lot of people who were passionate about what we were doing and willing to help us."
Already, Wu said, the ECC's digital outreach campaign has helped the group expand to include over 3,000 members representing more than a dozen colleges and has partnered with the Japan America Society of Southern California, the Los Angeles Urban League, NYU's Immigrant Defense Initiative, and the Asia Society.
Wu has been thinking recently about how to bring the organization to Wellesley. "We have launched an online platform, the Coalition Times, where we hope to empower more people at Wellesley and beyond to develop and express their views about social justice."
She is particularly excited about another ECC initiative that she also hopes to bring to the College: name equality for minorities. Many students at Wellesley and around the country have non-Western names that are often mispronounced, and when they are translated into English, the original meanings are lost. "We know from research that these mispronunciations create a sense of cultural alienation, and people feel that they are not respected because others don't know what their names mean," Wu said. "Right now, we are trying to build a pronunciation bank for all these non-Western names to educate people to understand their meanings and pronunciations and their historic background in their native language, so we can encourage cultural understanding and communication."
A highlight for Wu this spring was participating in the ECC's online forum Standing Against Racism in the Time of COVID, which the ECC coordinated on with Lulu Chow Wang '66 and held in partnership with the Asia Society, which promotes relationships between groups in Asia and the United States in the arts, business, culture, education, and policy.
Wu was part of a slate of speakers that included CNN's Van Jones and Lisa Ling, U.S. Rep. Ted Lieu, actor Tzi Ma, and others who spoke about the recent rise of xenophobia both nationally and globally. The event was an outgrowth of the ECC's COVID-19 Minority Defense Initiative, which Wu said the group launched "because we see there's a lot of anti-minority sentiment during this pandemic, especially toward Asian Americans." 
It was the first of what Wu hopes will be many more opportunities to organize, strategize, and connect with people across the world to help build a better, more inclusive future, an effort she is hoping to fully engage in this fall at Wellesley. The ECC is adding hundreds of new student members from across the United States each month, and Wu is currently helping to lead its expansion across Massachusetts and in Connecticut. She is excited by how eager students are to join the campaign and help take part in antidiscrimination work.
"As young college students, I think we have a job and a duty to be working toward this," Wu said. "I think that's what makes this organization special and unique: It unites and empowers young people to stand up for social justice."